Hey guys! Right now I am in Massachusetts visiting my boyfriend. Chloe was awesome on our 6 and a half hour drive... she slept like 98% percent of the time lol! But anyways she has settled in good and is fitting in with their 2 goldens and lab... The three dogs were very curious about Chloe (I think they couldn't believe how small she was lol). Boy was Chloe scared of them at first. I took a few pics last night of her and Snickers... I will post more pics later, I hope to take Chloe for a walk on the beach in Cape Cod this weekend! Cross your fingers for good weather! ttyl and enjoy
(PS the pics are a little dark as they were taken in the basement).
Snuggles
Chloe and Snickers
Snickers giving me a big wet kiss lol!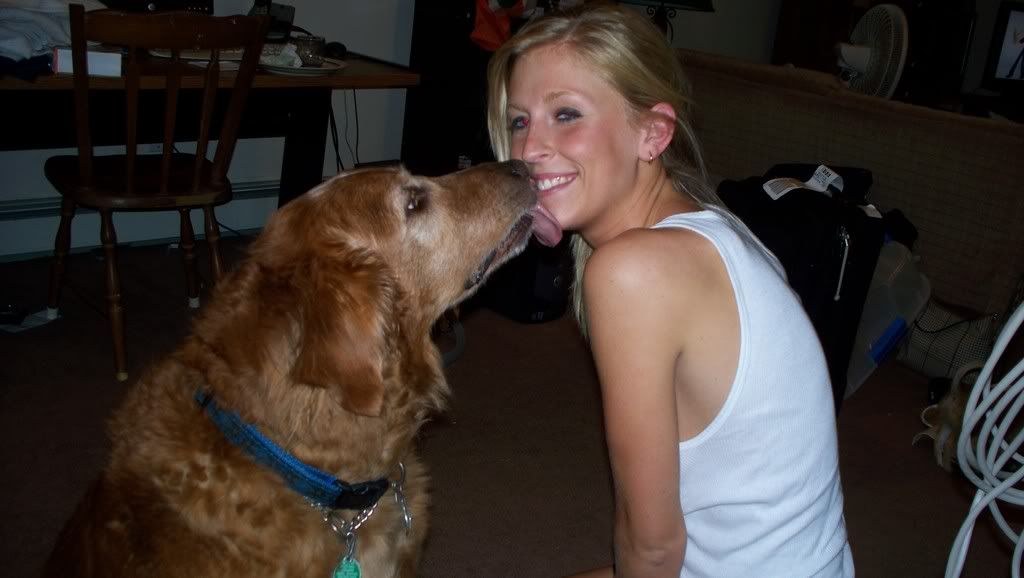 __________________
& Cathryn
_____________________________
Thank you Mandy for the siggy!