Well okay almost 3 but I was waiting for their eyes to be totally open...
Lexi...
(I was telling her about her family waiting for her and this was the face she made. She is going to my hubby's best friend and his wife, along with one of our rescues, and a pup from our frist ever litter)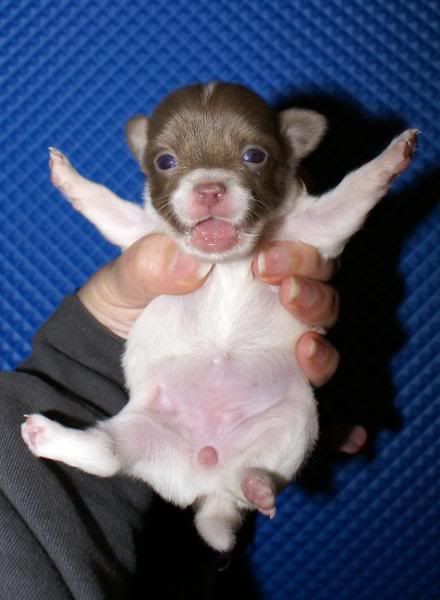 Snuffy...
(I am so in love with this little man. I hope he goes to someone where I can watch him grow.)
T.C.
(He is such a dark black that pictures do not do his justice as i have to lighten them to show detail. He is the last mini Tito ever. I really hope I get to see him grow as well.)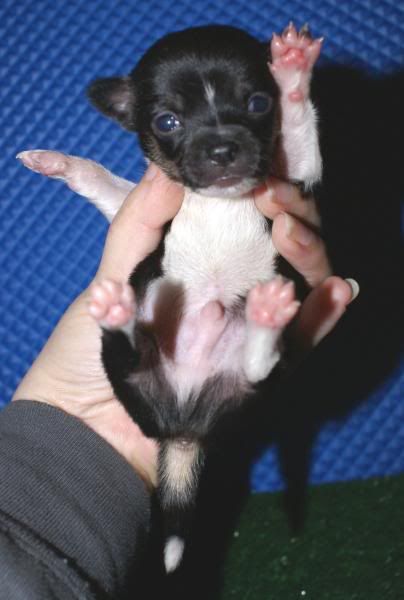 Oliver
(He is a whopper. I am so happy he is the one flying all the way to Kendra. I don't think she will have to wait forever like Dawn did for Pepper to hit 2.5lbs.)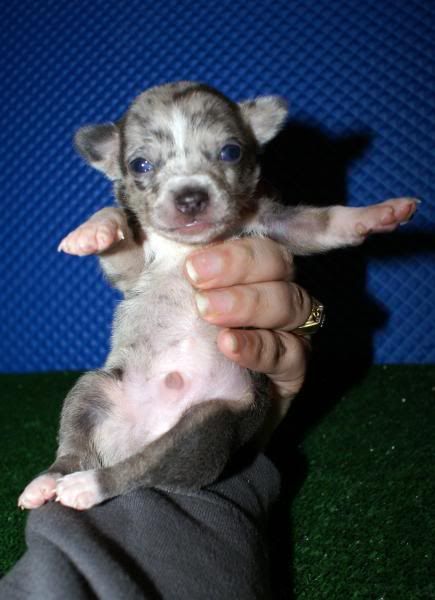 Wasabi
(His family sent him a little care package this week, and the little daughter included a family picture for him so that he will get to know his new family waiting for him. How cute is that!!!)