Hi Kristin and everyone,
July 23rd was the 5 month anniversary for Lina being rehomed with us. Lina is v-e-r-y comfortable with us as if she has been living here since she was a puppy (LOL). Here are photos of Bella and Lina after their baths this afternoon:
Lina is waiting patiently for permission to get up on the sofa.
"Come on, Lina! Mom says we could get up on the sofa."
Lina t-r-i-e-s to get up on the sofa.
Yes! Lina got up on the sofa with Mommy's help.
Sisters together..."Mom, can we come over to you?"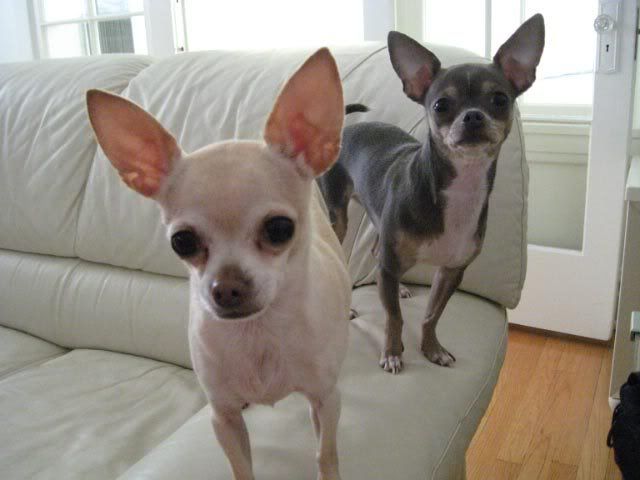 Lina is happy and spoiled rotten.