Here are a few pics of Aero now that she is growing up. She is 4 months old now. Her legs are 4 times longer than they were and she is almost 2.5 pounds.
Here is approximately 6 weeks old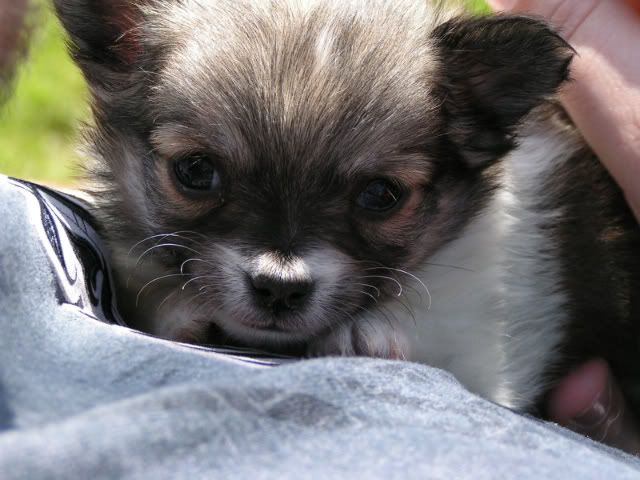 Here is a pic from when we brought her home at 9 weeks old.
Here are a few from this weekend with her big sister Maya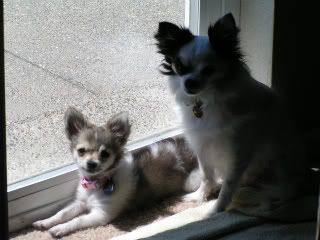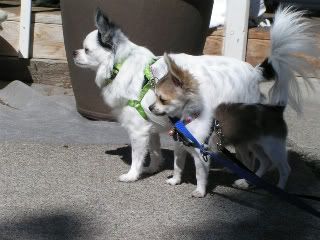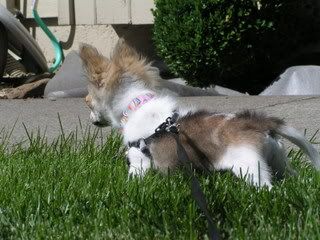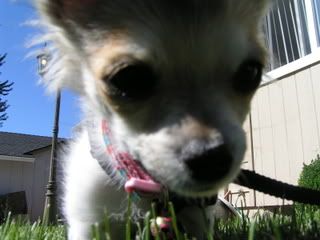 This is the way Aero smells the grass...she has to bury her face all the way to the dirt...LOL
And one of Maya, just because I think she is pretty.