My hubby, I and Babs took our first weekend outing together this past weekend. We left Fri a.m. and got back Sun p.m. We stayed in a hotel and spent the weekend with several couples we know at a car show. There were alot of people, cars, activity and noise. Babs did really well. I think she had a good time too.
Here's a picture of the seat we built her in our classic '69 Charger. It is padded and upholtered to match the rest of the interior.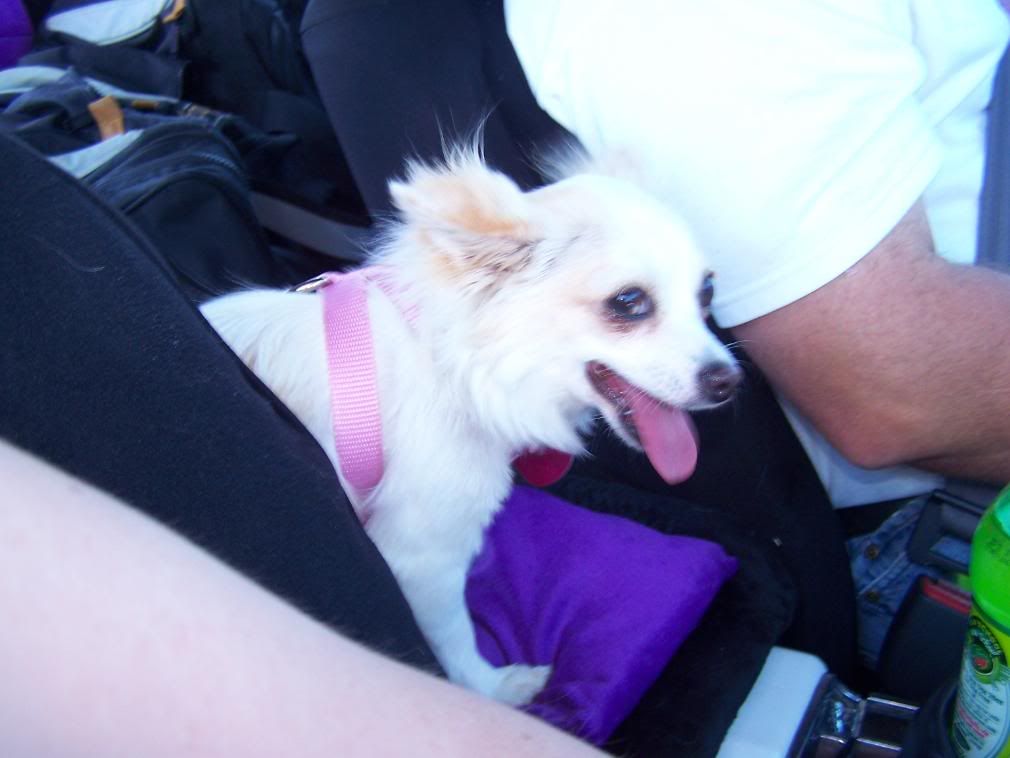 We stopped at a state park and walked some trails. She really liked that.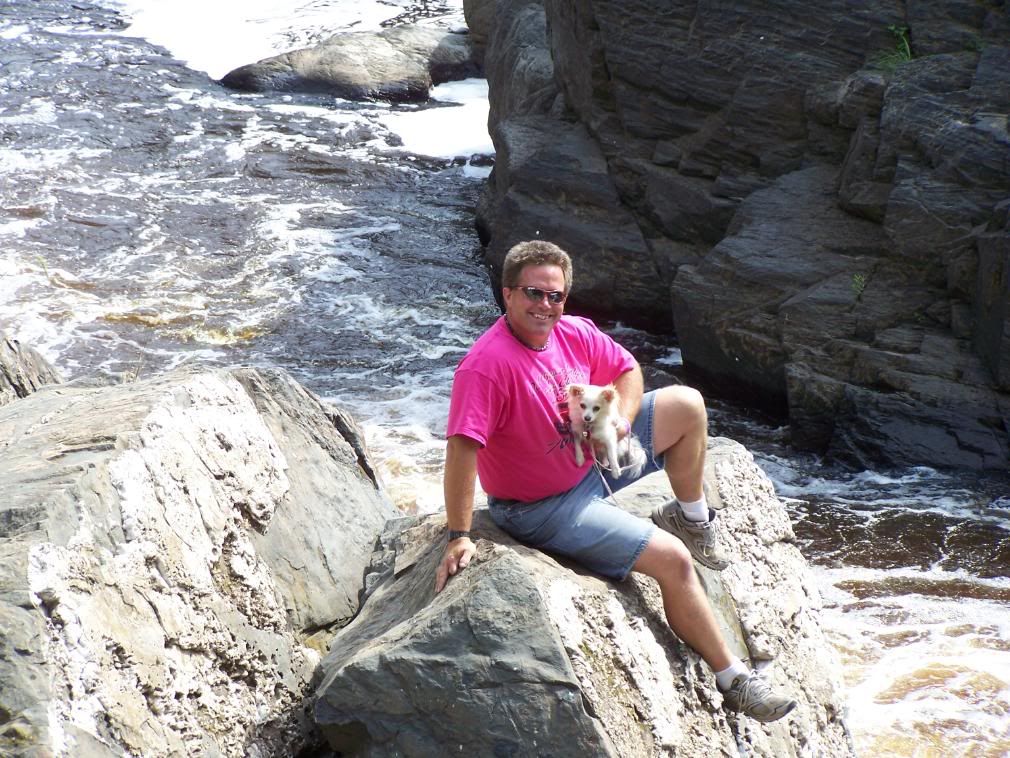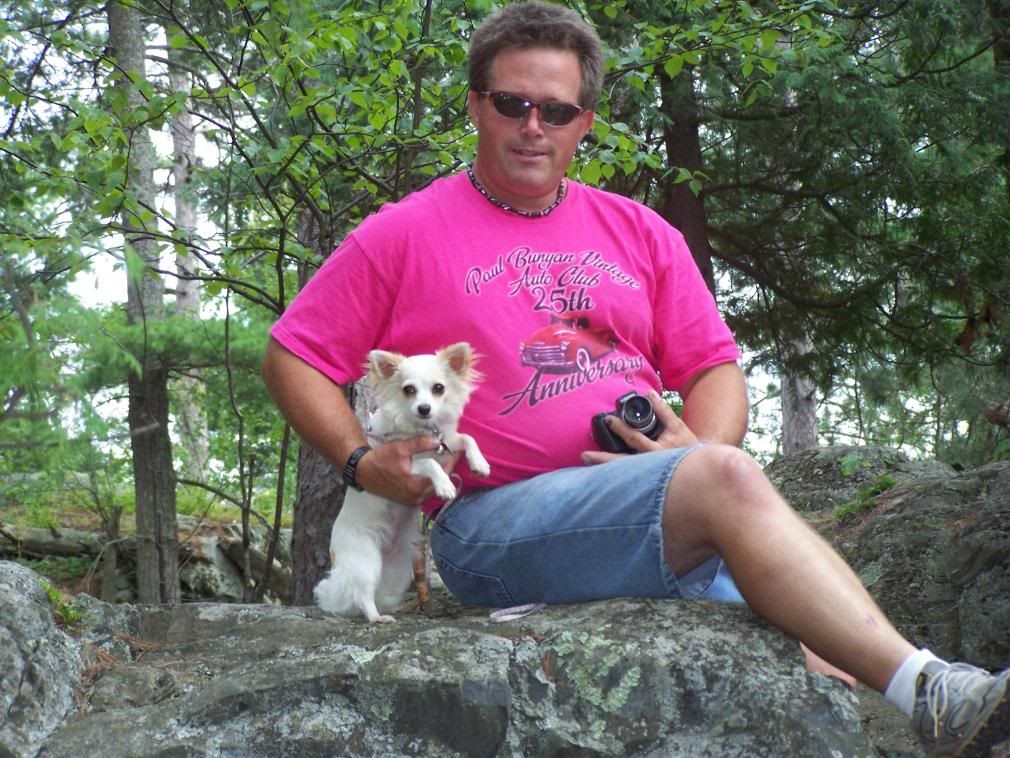 On the way home she found a more comfortable position. The charger doesn't have air conditioning but the driver's side has a vent just under the steering wheel that pushes quite a bit of air through it.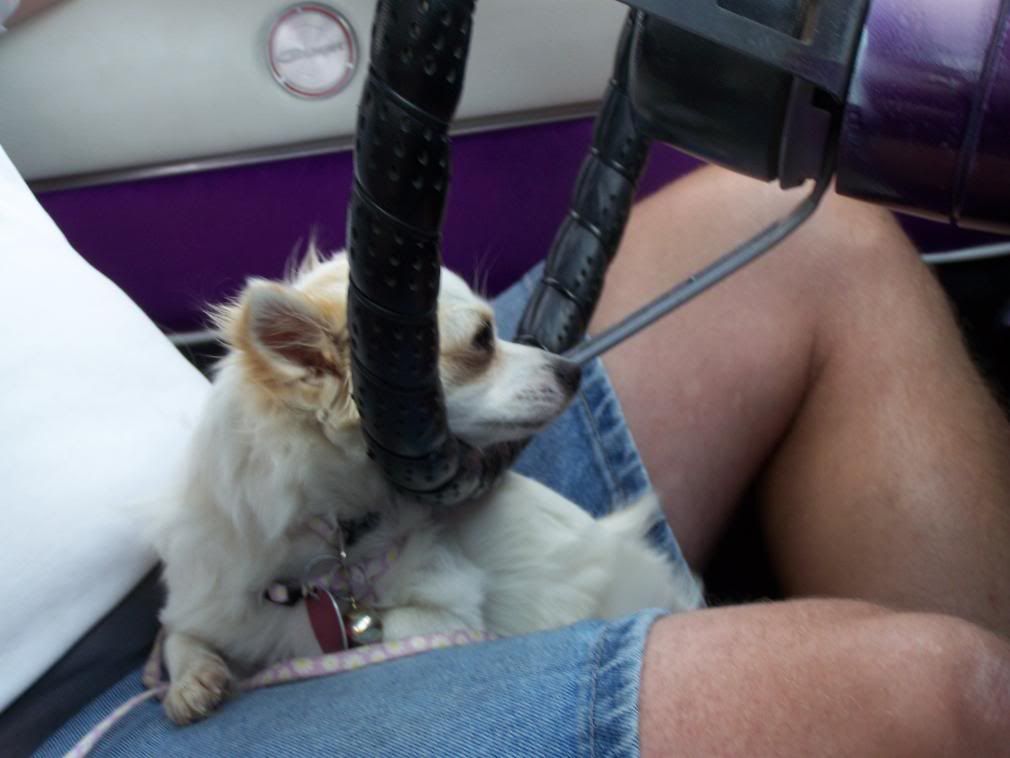 We really enjoyed taking her along and look forward to doing it again soon.