Lucas loves cow hooves! I have two of them that Zoie the BT and Leah the Pug usually chew on but Lucas thinks they are pretty great too!!
MMmmmmm.....I don't know what dis thing is but it tastez yummy!!

Don't even think abowt takin' dis away woman!!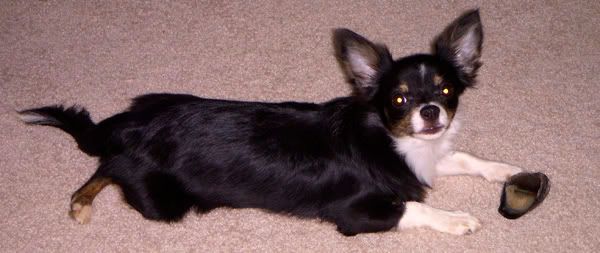 Slurp! Dat wuz gud!!
If I close my eyez u can't see mez!