I don't remember posting these here so I thought I'd post them today.
The chihuahua mix is Sakura; obviously.
The sheltie/aussie (the big cinnamon colored one) is Cinnamon.
The pibble is Lilo.
The small doxie mix is Sandy.
They usually don't get tangled up- but it was torture trying to get them to stand still for the pictures.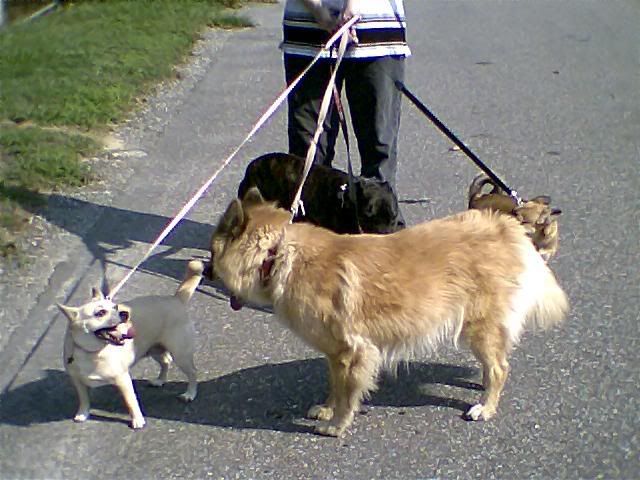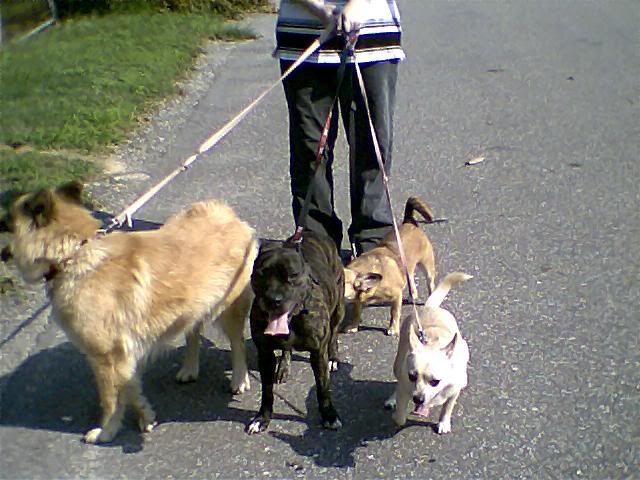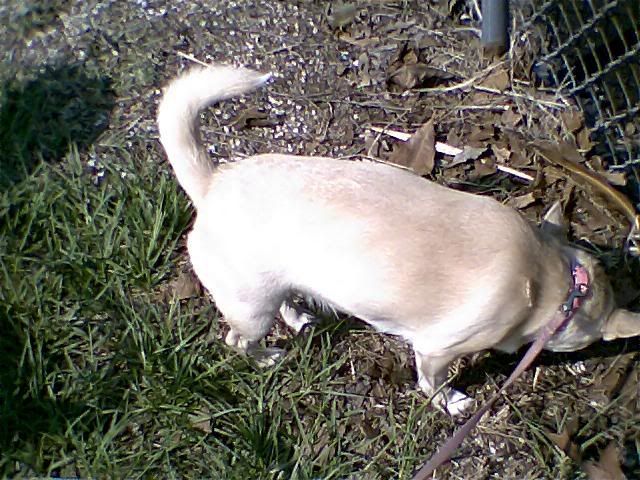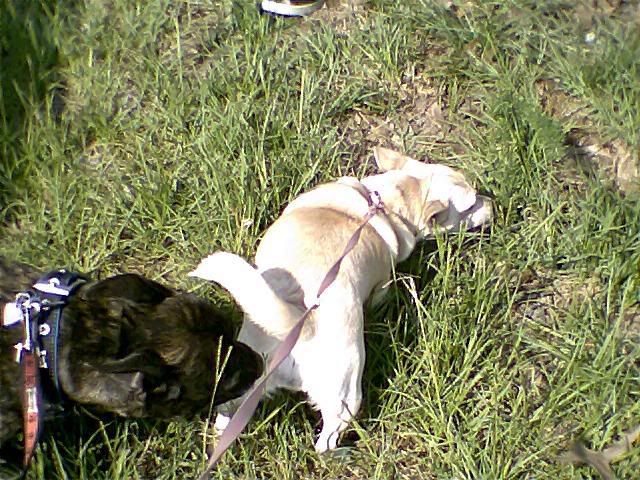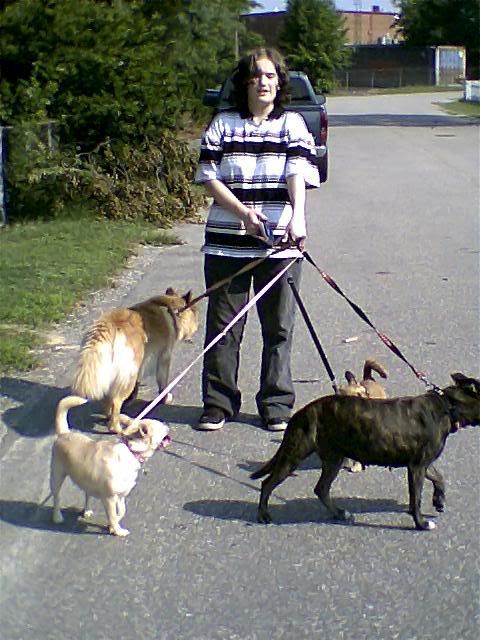 ANd my sister holding the leashes so it can actually look like she walks the dogs when she posts the pictures on Myspace. She doesn't. Except 1 every two months.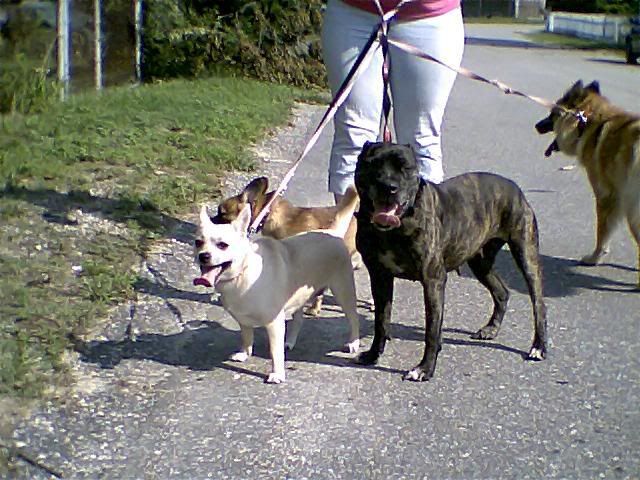 And, resting at home: