picture posting slacker. I'm so lazy about it lol. I take all kinds of pics but then I forget to upload them to photobucket and post 'em
. Either way..here are some new ones of Boss
.
It has been SO nice out lately that we spend a ton of time out side. Dave bought a hammock too so that he could relax after work...Boss and I took it over lol.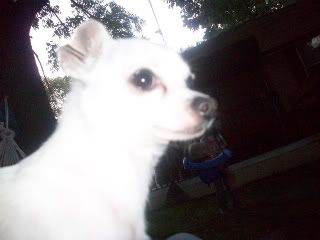 watching dawn push owen in his swing
"what's goin' on down there??" It's too cute when he cocks his head to the side like that lol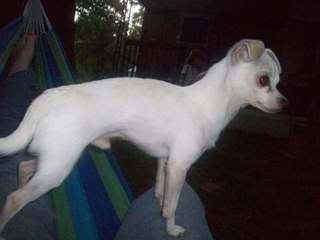 Supervising while Dave burnt some grass.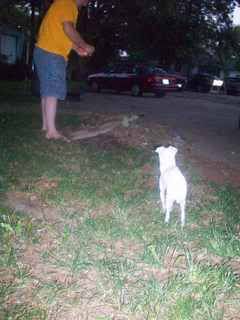 OK mom let me back up there.
Relaxing