As some of you may have read in a previous thread my boyfriend recently adopted (well sort of it's not totally final) a chi through the Chihuahua Rescue Transport. His name was Casey but we have been calling him Charlie. His foster mom is letting Brian and his room mate see how things go for a while to make sure that it is the right dog for their situation. So far everythings been going good.. him and Chloe played at one point but kind of just avoid each other for the most part. Charlie is VERY VERY shy and nervous and constantly follows Brian from room to room. If Brian leaves him he just waits by the door or looks out the window until he comes back
.. poor little guy just loves Brian to death! So far his room mate seems to be opening up to him, but we are still going to see how the rest of the week goes to make the adoption final. I have been working with him to try and get him to come out of his shell but he is still very unsure (which is understandable). If anyone has any advice on rescue chis I would LOVE to hear it. Anyways here are some pics of the little guy.
In the car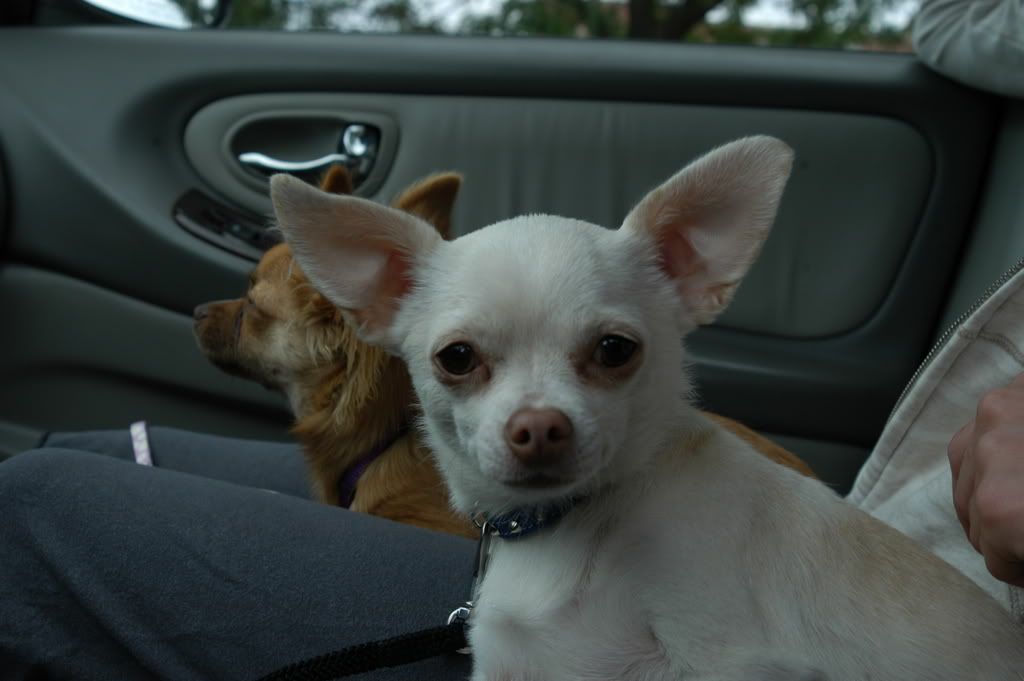 You can see Chloe is climbing all over me in this picture LOL she is so curious and adventorous! While Charlie is so quiet and calm.. it is so funny how opposite they are.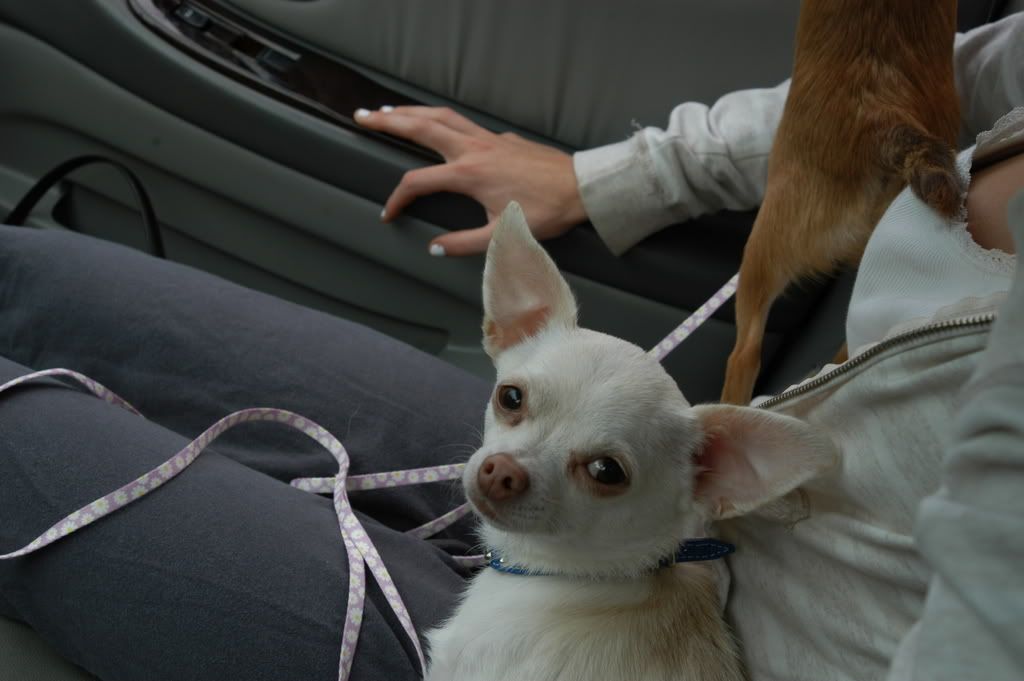 __________________
& Cathryn
_____________________________
Thank you Mandy for the siggy!