Hi Kristin,
Today is Lina's 7th month anniversary of her adoption. She sends big hugs and kisses to you and your family, including her fur-brother, Boss.
It's official. Lina is now Daddy's little girl. Lina adores my husband. When my husband leaves the house, Lina would sit by the door and wait for his return until I tell her that Daddy is gone and will come back later. She loves climbing on my husband's chest to kiss, kiss, kiss his face while her tail is wagging at hyper speed. She loves to be his "fur necklace" by climbing on top of his neck and staying there while my husband is lying down to take a nap. My husband is a "chi magnet."
Sisters together.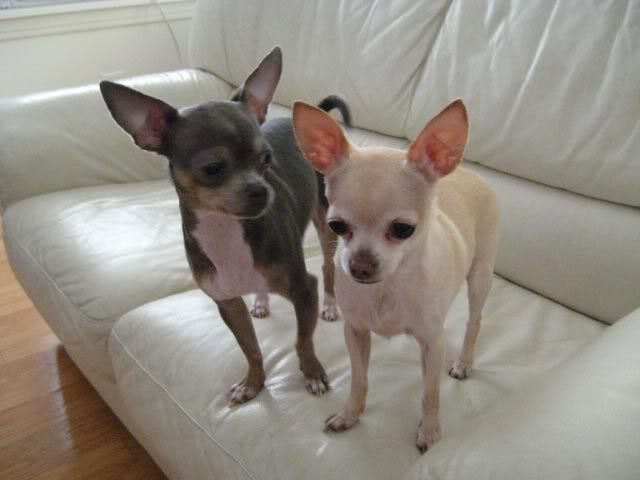 Lina and Bella taking a nap with Daddy.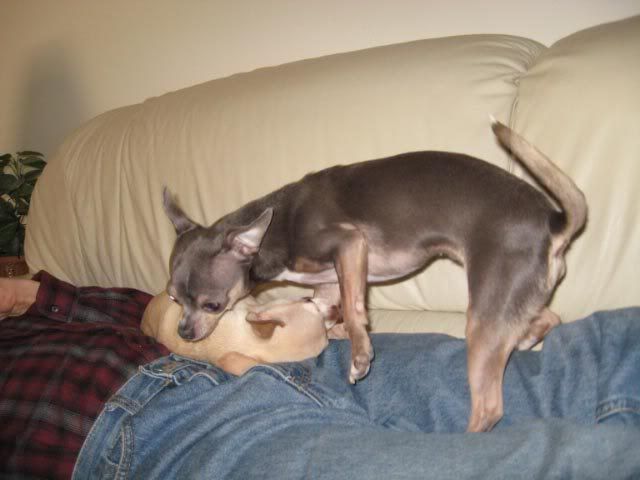 The girls sunbathing in our backyard.
"Night, night, sweet Lina Beana..."