Here is a little girl I bred "Tara" ( Morelia Born To Be Famous)
She is now 8 months old and the last picture is one that her lovely owner Pat had professionally taken and sent to me in an update of how she is getting on. First are some puppy pics so you can see how she's changed. We are so proud of our beautiful angel and wanted to share her with you!
Baby pic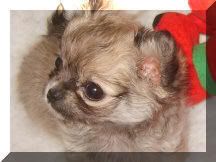 4 1/2 months old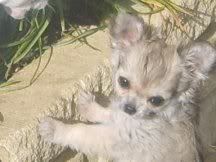 Now at 8 months old....