Yay. She checked out perfect at the vet, received her shots, etc. She is 15.5 ounces! I took a few quick pictures of her when we got home. She was surprised to see her big brother and sister LOL. But as soon as I put her on the floor she fit right in. She played with Chopper and Duke some. Champ was too busy drooling
She used the potty box all on her own. She is sound asleep right now. I figure about the time I am ready to go to bed she will get up up. Anyhow on with the pictures.
All her stuff from her wonderful breeder, Pam, her Aunti Leigh and of course myself. She is not at all spoiled yet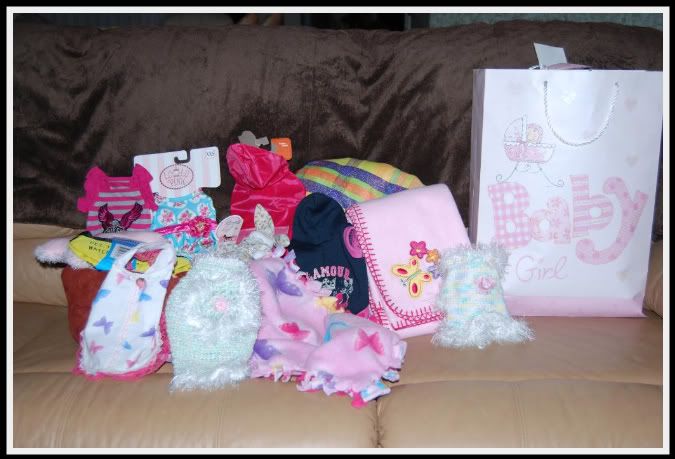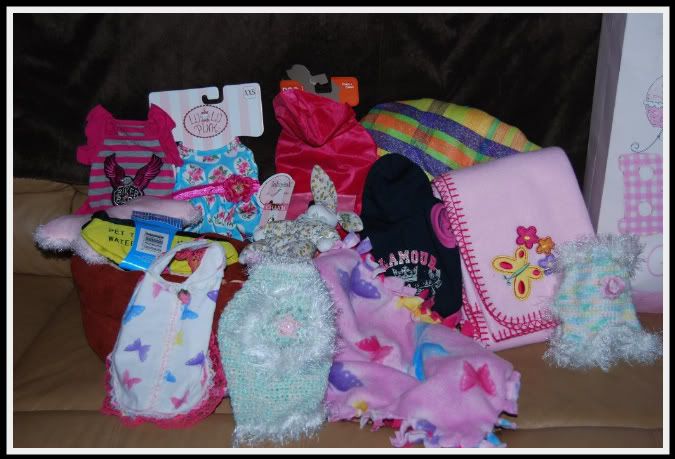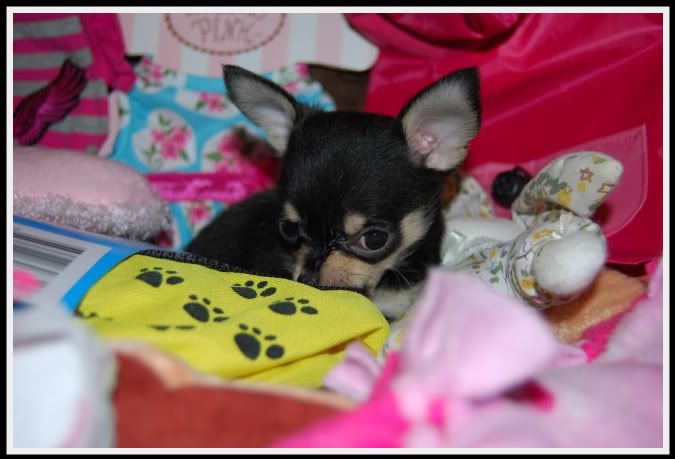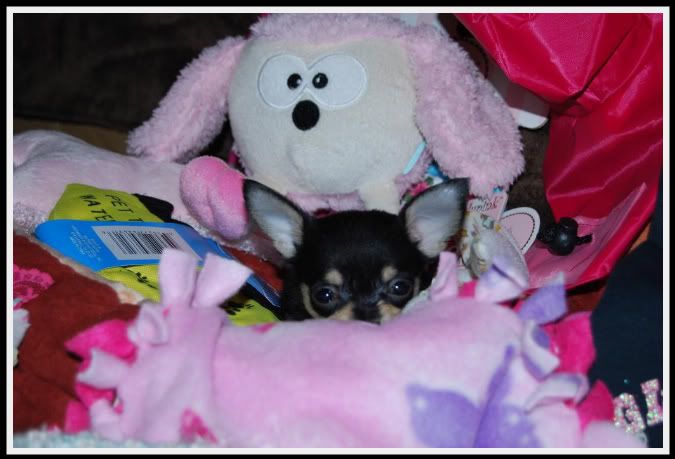 Her new baby from Auntie Leigh.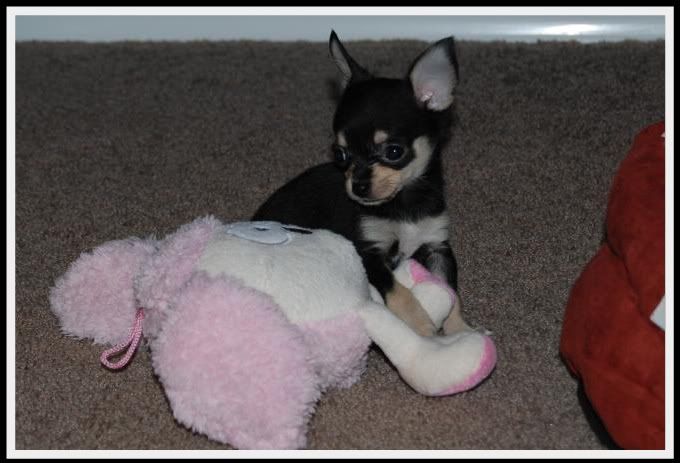 Everyone checking out the newbie.