My daughter and I took the little ones to the park today. Here's a few of the pics.
Sniffing around a tree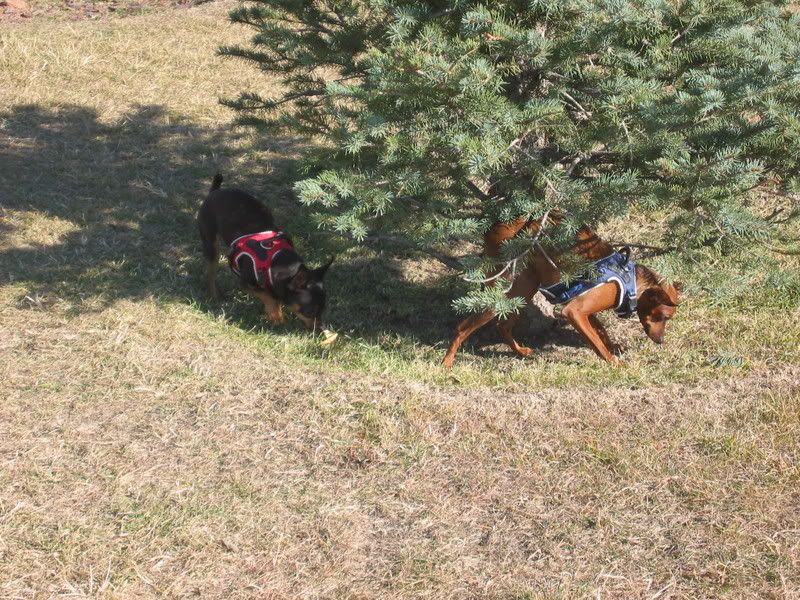 Shiver refuses to look at the camera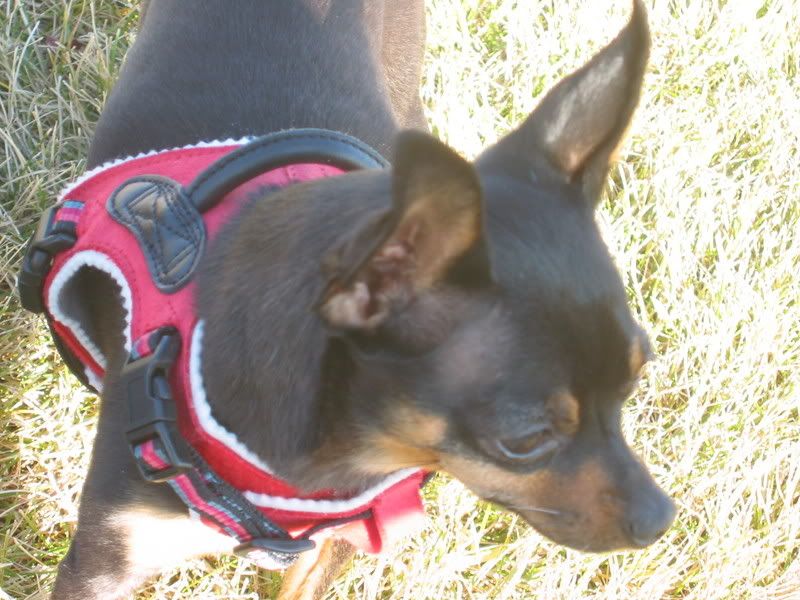 Maggie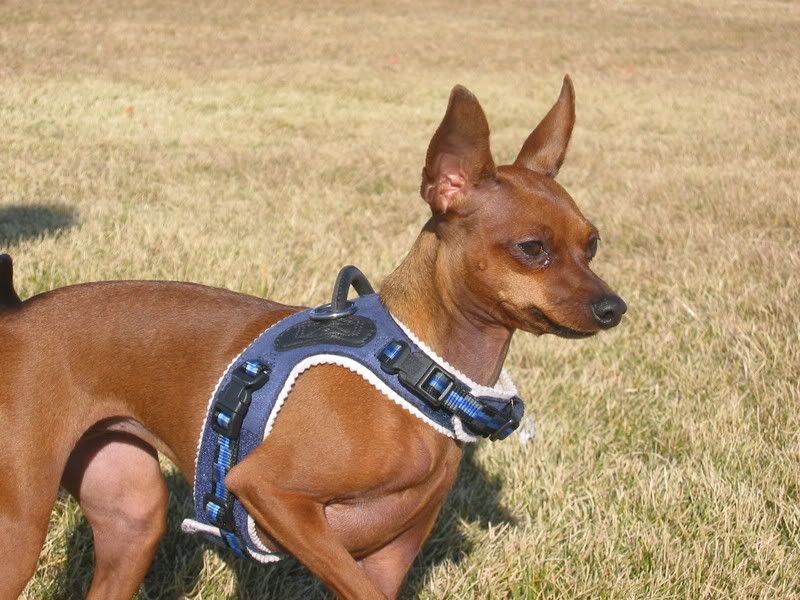 Shiver again not looking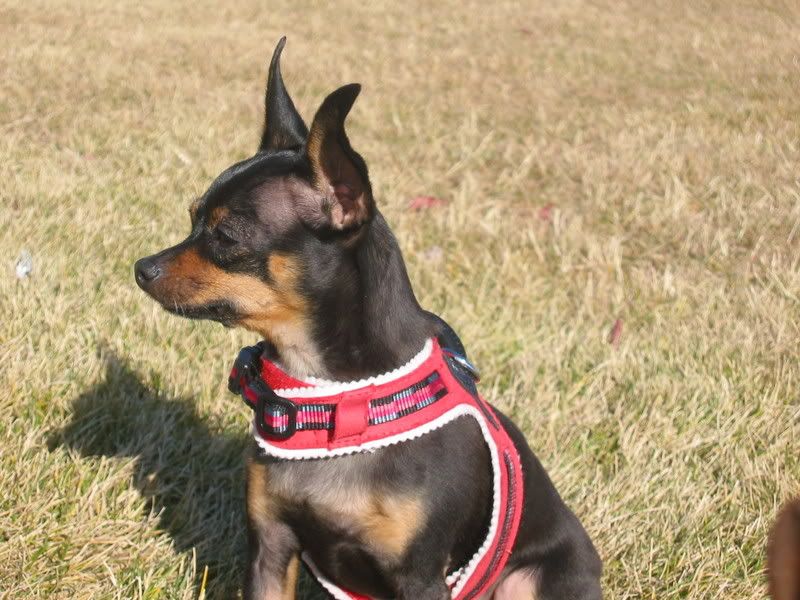 I had to trick her and say Treat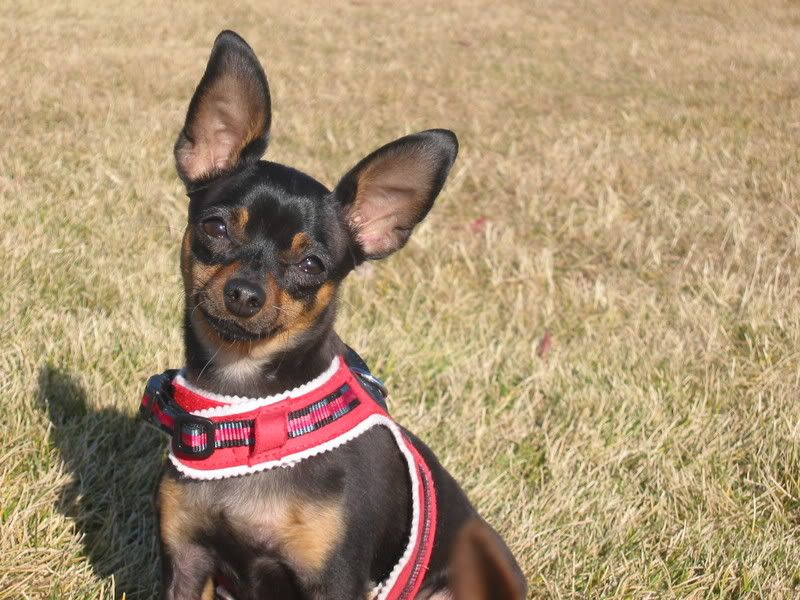 Waiting for the ball - Maggie's smile looks photoshopped!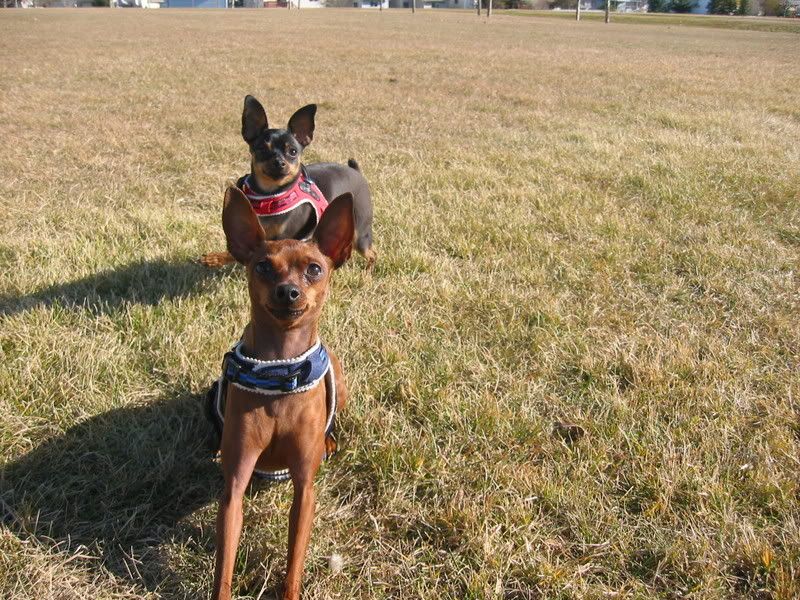 My daughter playing with them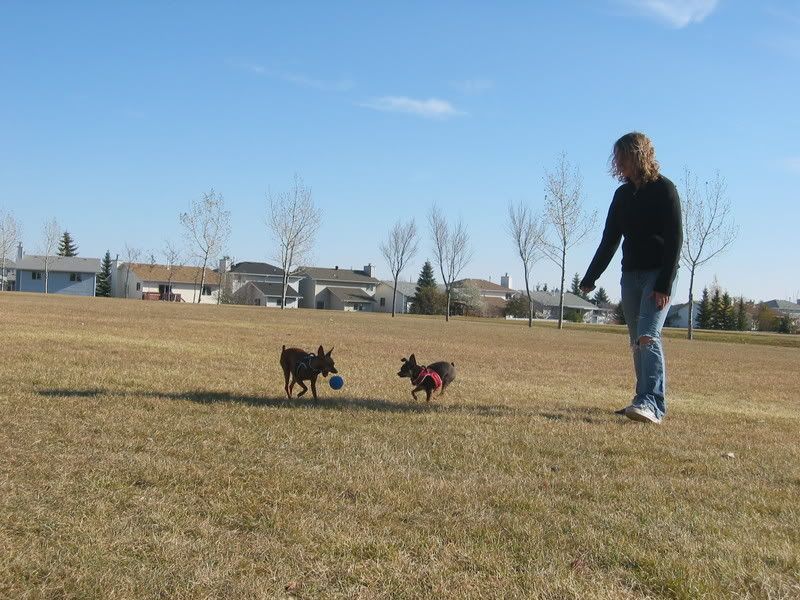 Maggie jumps so high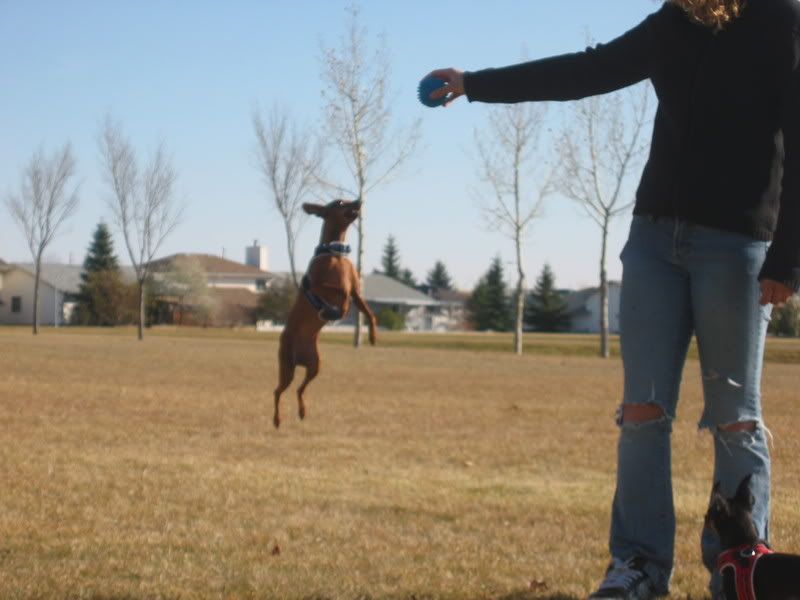 Off and running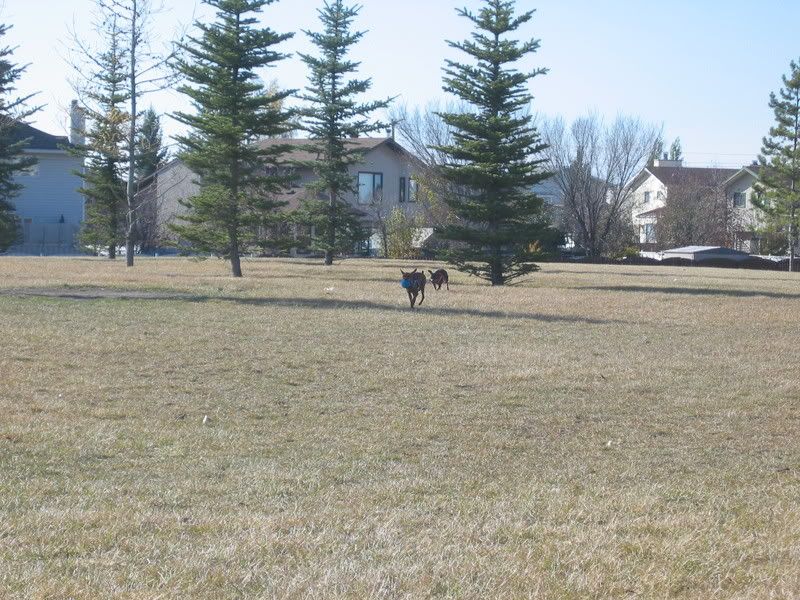 That's it for now. Alot of people assume that Maggie is a chi because of the size of her ears. I usually don't even bother to correct them. What do you guys think? She's supposed to be full min pin.