Well Sears is having this huge sale. I bought a shirt for 99 cents so I could use the material to make a dress for Ryleigh. It came out okay. Should have been a little longer but I plan on adding lace so I guess it will be okay. Can't beat it for 99 cents
You can dress her up but don't expect her to act lady-like BOL.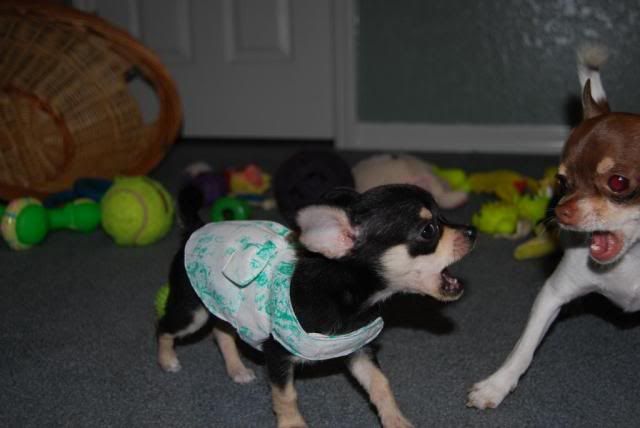 She needs matching bloomers so we don't get bootie shots!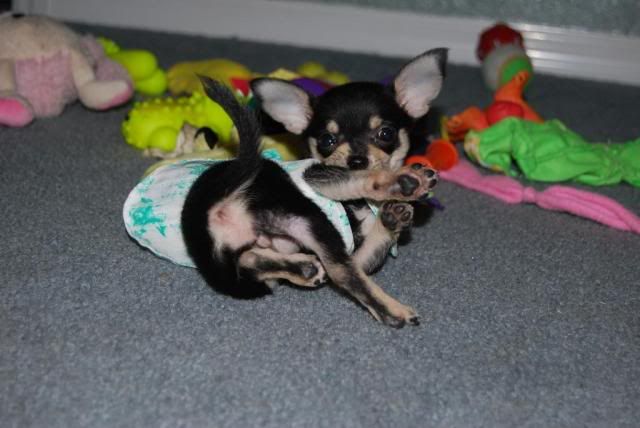 Chopper will lay by her now, I guess he realized she does not have cooties....notice he has his back to her though LOL.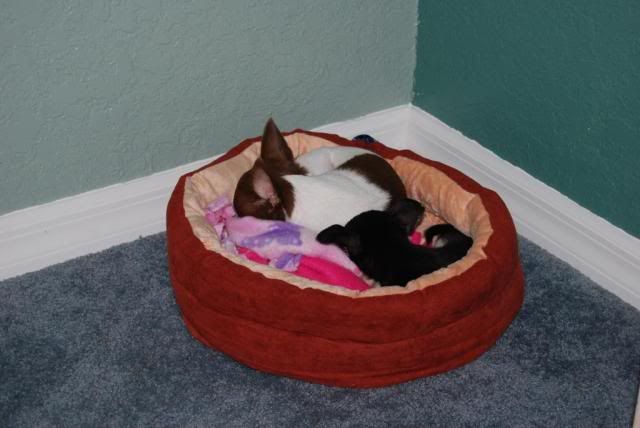 I don't know why she looks so big in this picture...she is only about 1.5 pounds.