Thanks guys! I guess in my excitement and anticipation, I expect everyone to think the pups are as cute as I do. I do want to say that I've never seen such beautiful chihuahuas as I have on this forum.
Here's a couple more pics of her. I just don't have a name yet.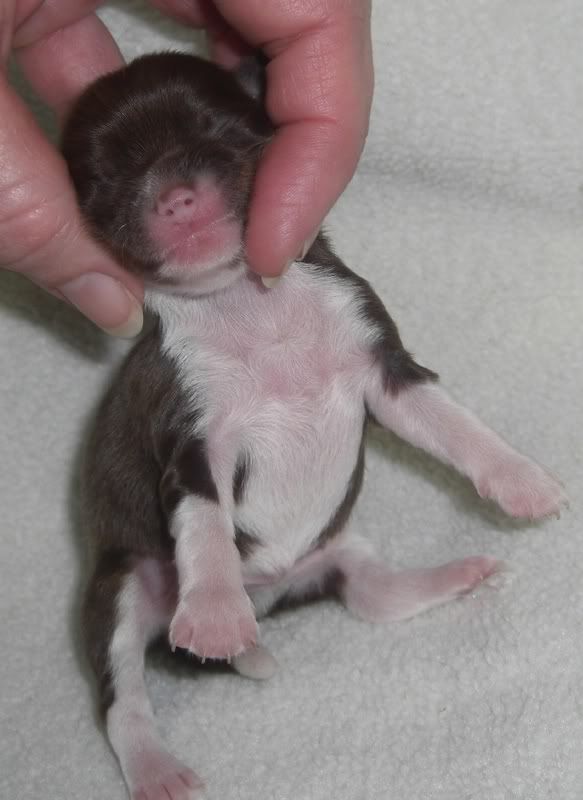 She's too young, but will have tan eyebrow features come in and of course her nose will turn choc.