A yawn and stretch as she pops out.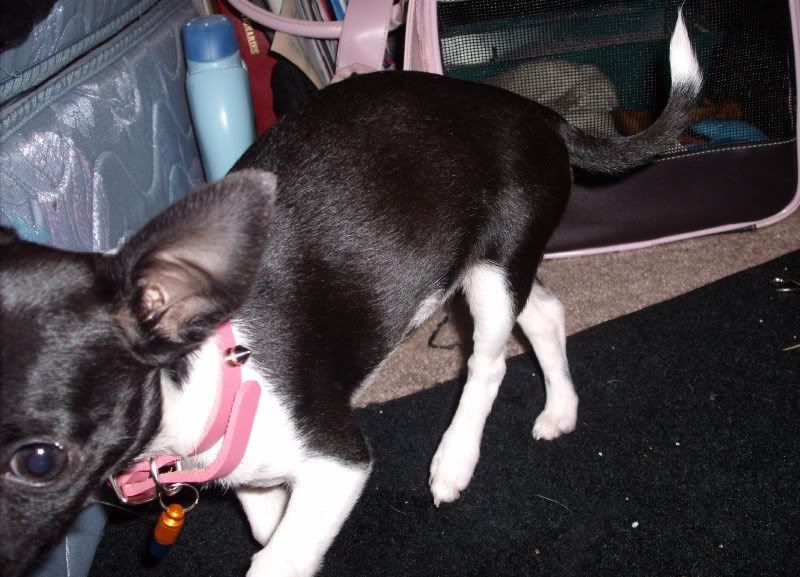 She moves fast... too fast for my camera!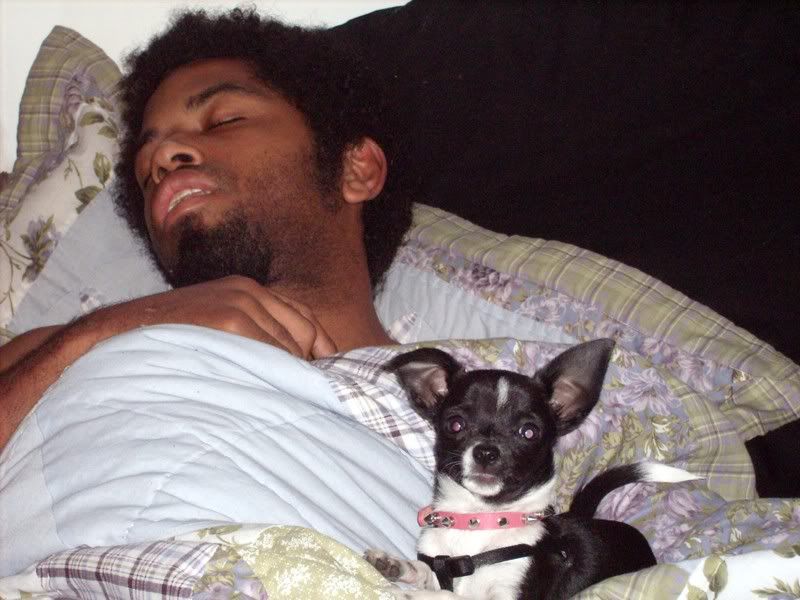 We had just gone outside...so of course the first place to jump would be on my pastel sheets and unknowing sleeping boyfriend.
Please excuse the quality, she moves like a greased cat. I hope you think she is as cute as I do.