I haven't posted pictures for a little while here of Babs and Lovee. Today made me think of it because Lovee's left ear has been trying to stand up straight all day. I am so excited. She is now 17 weeks old, over 5lbs and as tall as Babs. Her legs look so much longer than Babs, I think she's going to tower over Babs when she's full grown.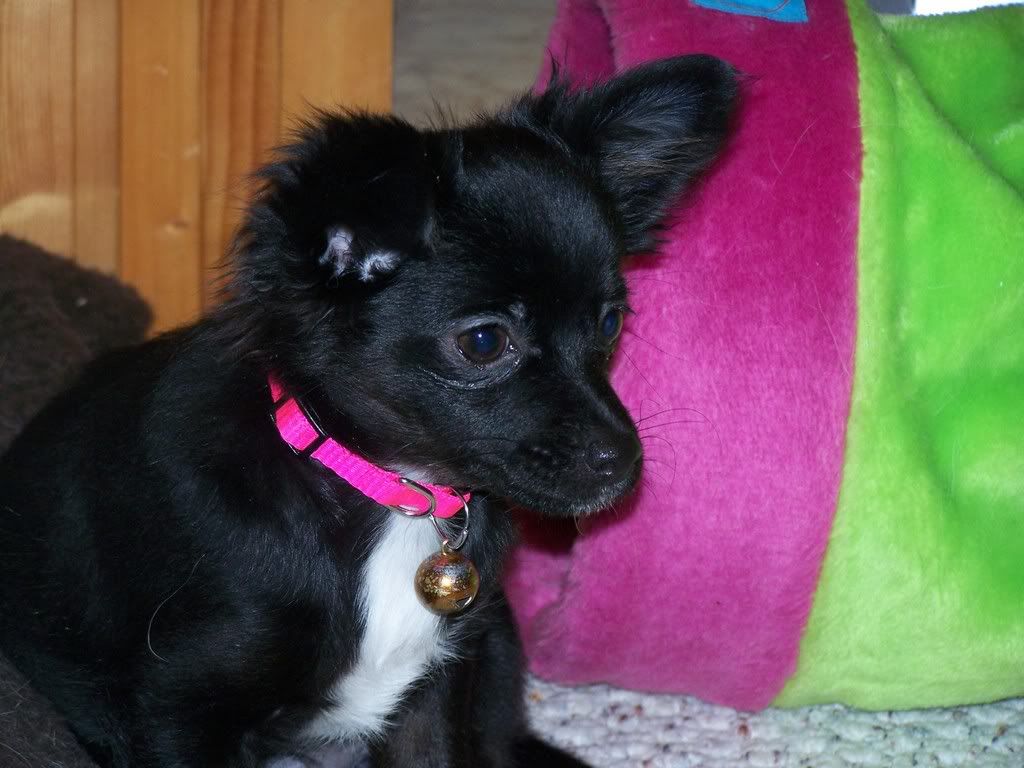 Here's one of my new favs of Babs.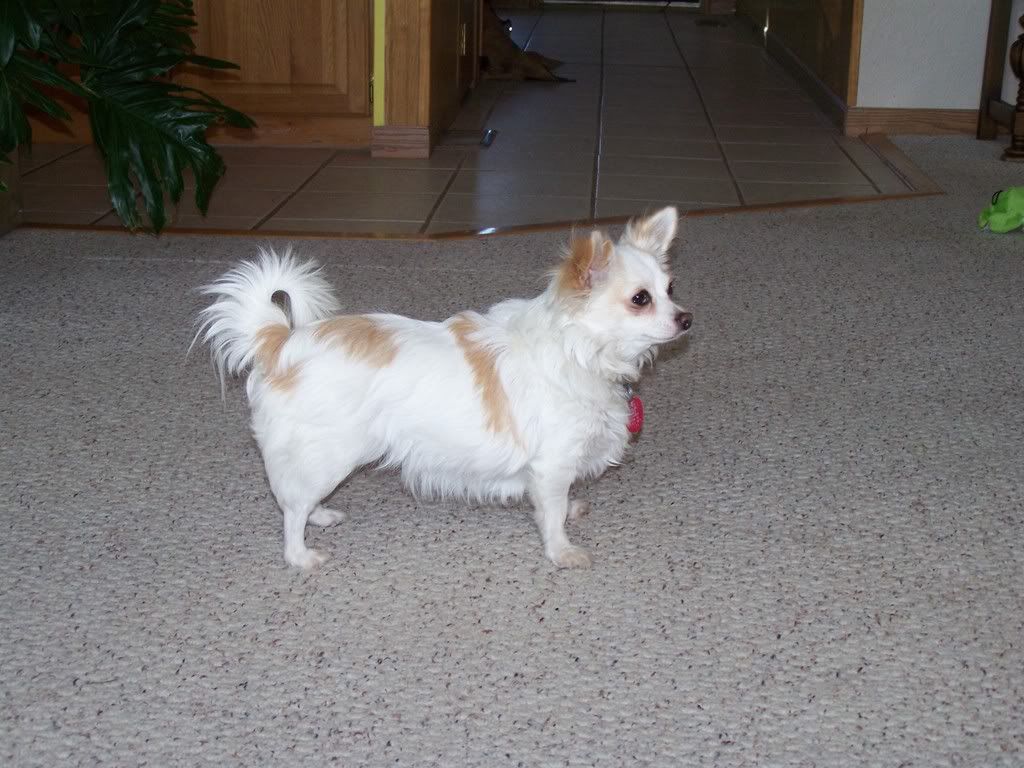 They actually play in the snow, for about 3 minutes lol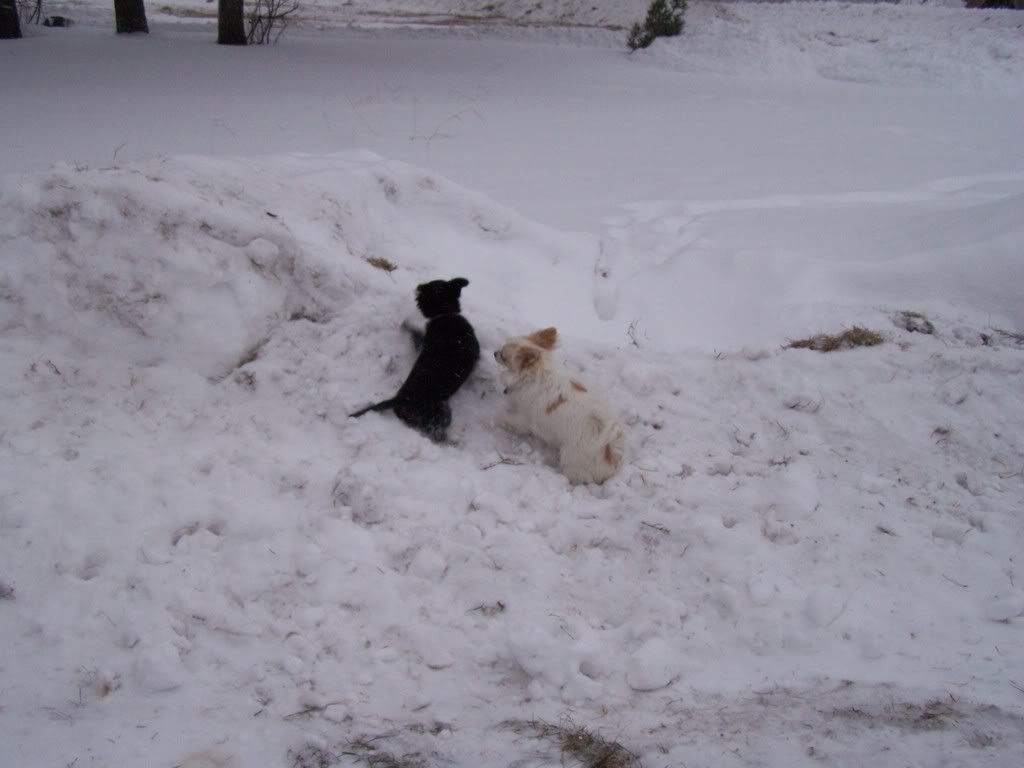 Babs found a sleeping spot under the Christmas Tree. It used to be Kawi's (our big cat) spot. But he passed away in November.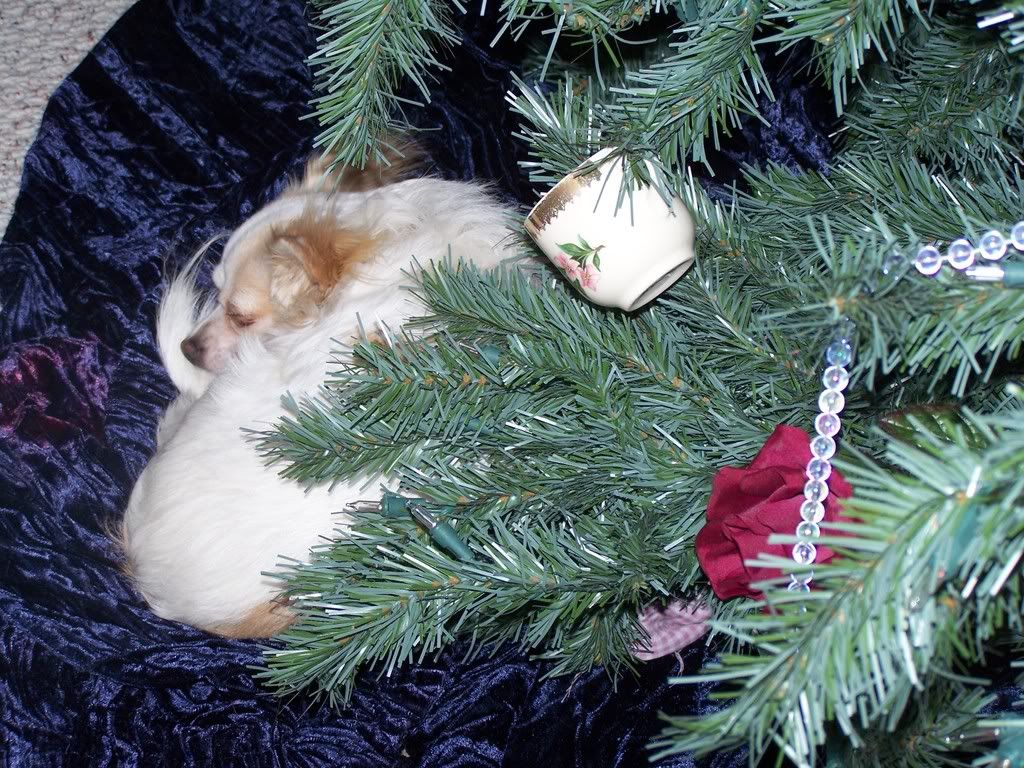 And finally, the real reason we got a second chi. I bought too big of toys and Babs needed the help. lol just kidding