This is our 4 1/2 month baby Chico. We love him to bits. He's very smart. It only took me a couple of days to teach him how to sit, lay down and twirl.
These were taken the day I surprised my son with the new puppy. I think Chico looks pretty darn happy in this 1st pic...lol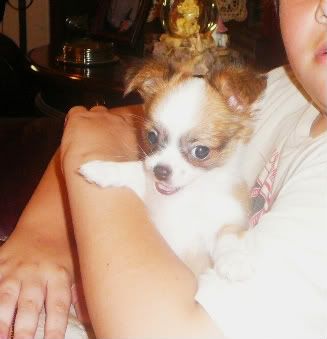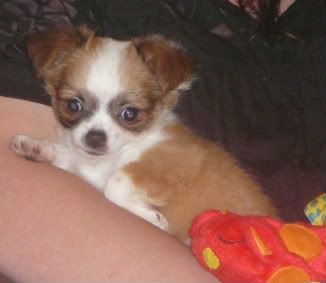 A few more...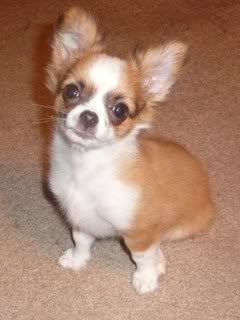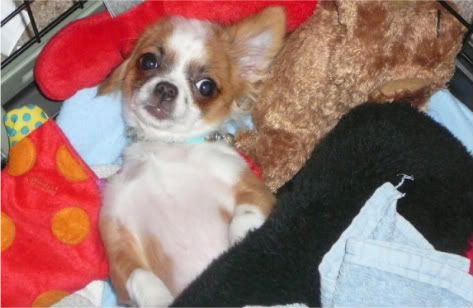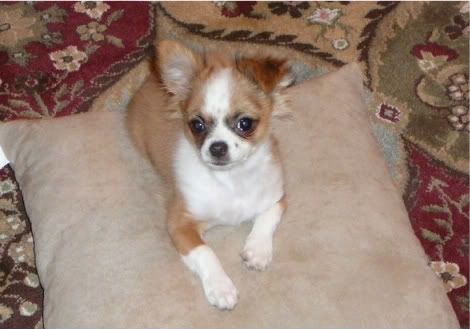 Here's a VERY short video of Chico doing his tricks for my son.
http://www.youtube.com/watch?v=lI6L49qk7VY