Some have only known me to have 4 chis becuase that's what's been on my siggy.
Well my 4 has grown to 10
Some i've bought and some have been unwanted chis that i've ended up just keeping(because i didn't look for a home
) With all the drama of who's chis is cute who's isn't , that's not a chi blah blah i stop postin pics of mine because they was always being called names, they are not show dogs but their my dogs!
Here's the 4 i started with
Jamoka,Jemini ,Jasper & Justice
then alonge came Tippy,Pepsi,Cola,Butter,Venus,Mister Beau Jangles(mr B)
We just rehomed Cola last night to a older lady so he's no longer with us.
Jamoka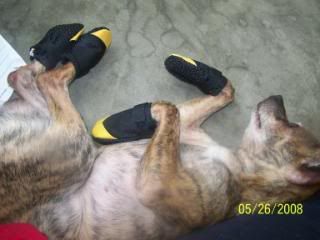 At "Race for the cure" breast cancer walk we go every year!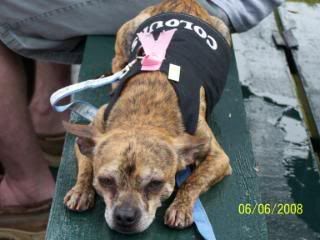 Jemini (Chiweenie Chihuahua&Dachshund)