We brought home our new baby late last night after a 6 hr. round trip, he is going on 9 weeks and is 9 oz. He is settling in well, carrera just cant lay off of him, she could smell him all day i think! We dont have a name yet, are thinking to go with a "exotic" car name like we did with "carrera or a mexican name, give us your suggestions!
Here are some pictures, dont mind the gooky eyes, he has the sniffles.
carrera sniffing along behind him...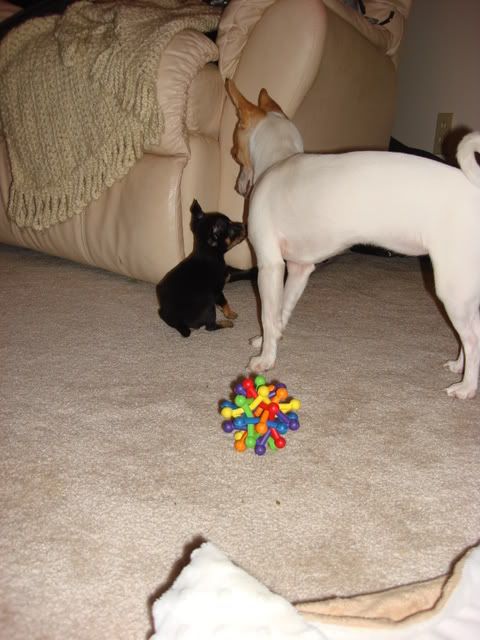 he makes glue look big!
warm and cuddly...