We brought him home on the 3rd, but we let him do some adjusting before taking pics. I had to use my phone anyway and I couldn't get him to sit still......so what did I do? I stuck him in my jacket! Well he seemed to like it
Anyways, this is Peyton. He's 11 weeks old today!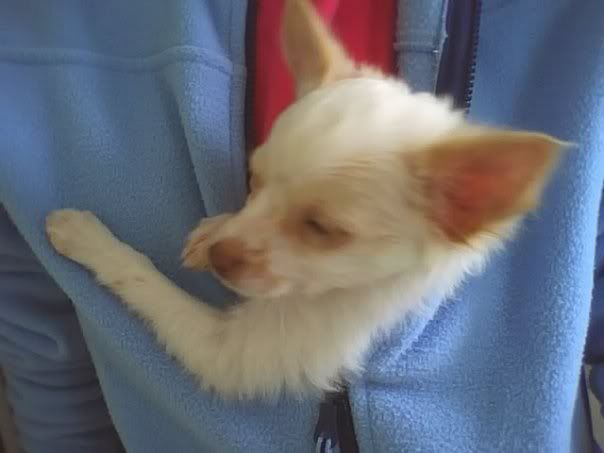 Sleepin' in moms jacket.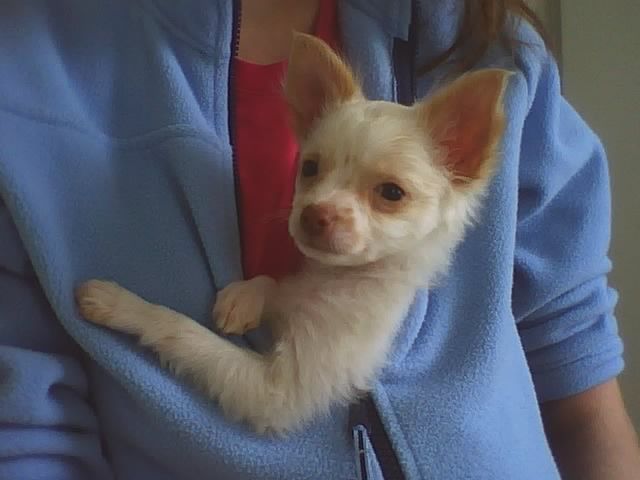 Now If only I could get him to sit still long enough to take a full body pic