My two little guys are constantly cracking me up. Den is always after Shiro's toys and food. Somehow he thinks Shiro's food tastes better than his and I always give them the same thing.
What are you looking at!?
IT'S MINE!!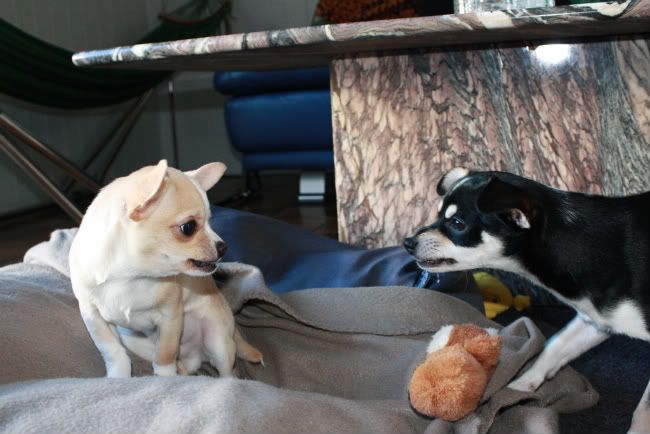 Stay away from me!!
Shiro got away this time..