Tia would like to Welcome her new chi friend her name is Mia! (yes it gets confusing sometimes with the names)
She is actually my mum's new chi, when we moved out of home a few months ago, she missed Tia so much, she needed a companion too.
Tia was a little unsure of her at first, now they are best friends.
She is 13 weeks in this photo, so I think she is going to be a bit bigger than Tia.
She's a doll.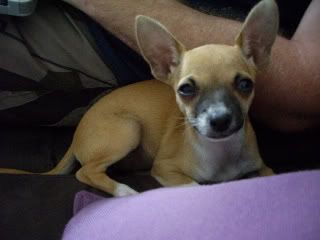 Hey! That's my bed!?