Well we had our first snowfall of the year last night. I can't remember when we've ever had this much snow, usually our snowfall only amounts to a light dusting that disappears in hours. Not today, I bet we got about 6-inches of it, and its awesome! I took the dogs out to play in it. I wanted to see how they'd react to the snow. Kobi absolutely LOVED it, but Butters HATED it, LOL.
Here's some pictures I took this morning.
Kobi loving the snow!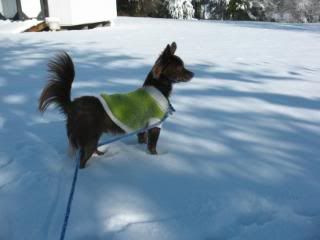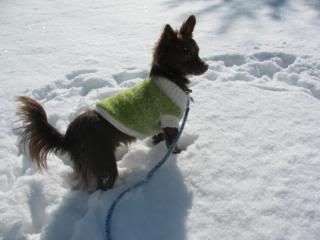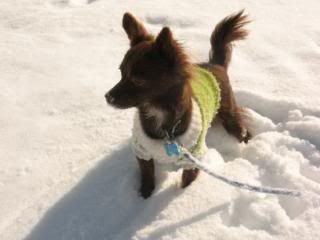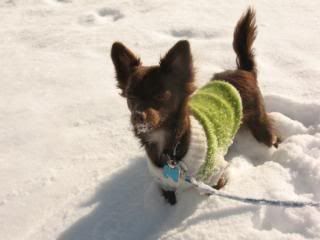 Here's Butters:
__________________
Kobi, Peanut, Butters....Loved by Alie