so from the recent posts i have posted i said that i had such a difficult task to teach him how to walk on a leash...but WOW was i amazed when i took him to the park with my bf last sunday. i thought he was just going to sit there and look pretty but he walked...on his own..no teaching no nothing. has your chis done this too? my analysis is that he knew better to look silly walking on a leash at home...then to be outside and do it. i'm so proud of him!
he liked to use my leg as a standing post...to rest. LOL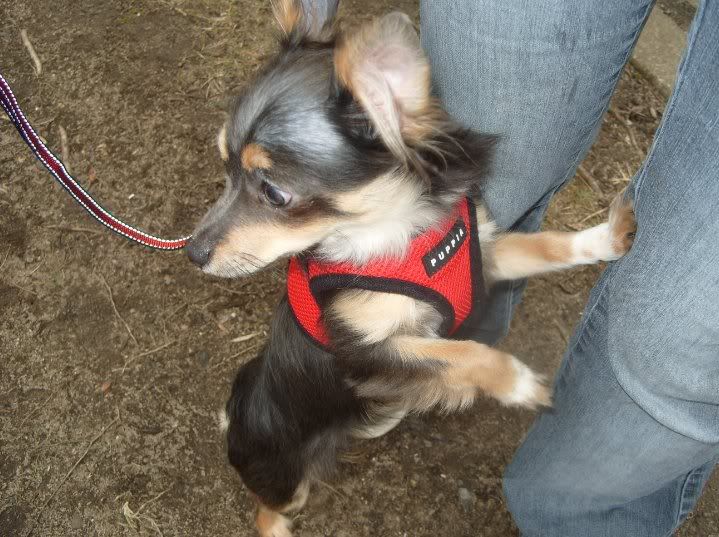 he really loved his walk...met a lot of dogs...but he just walked right by them...my bf says he thinks he's too cool and popular to say hi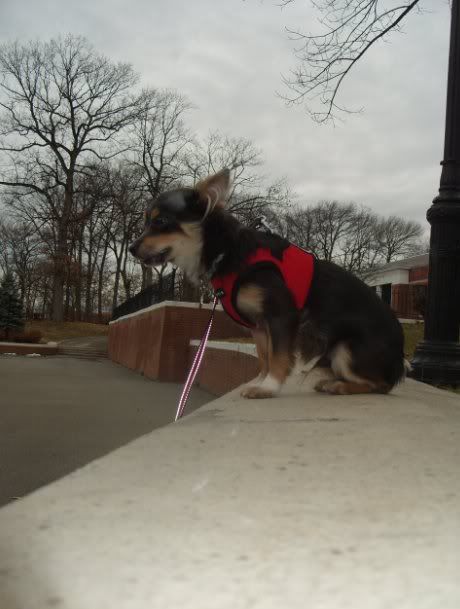 didn't know how exciting walking can be with a dog
we'll be doing it again this sunday if the weather is nice
oh yea! he even ran up and down the concrete stairs there. so i walked him around my backyard last night and he was loving it!