Today it was nice so the dogs was outside all day and we leave the backdoor open so they came come and go when they want to. I got all the dogs in the house but couldn't find Puppy(Jemini) so i looked in the rooms and was calling her name. no Puppy
I go the their room and what do i see on top of the crate where i threw all their clean blankets ?
(please exuse the background, it's a basment and we're working to fix it up for them, summer time maybe )
Jemini! (Puppy)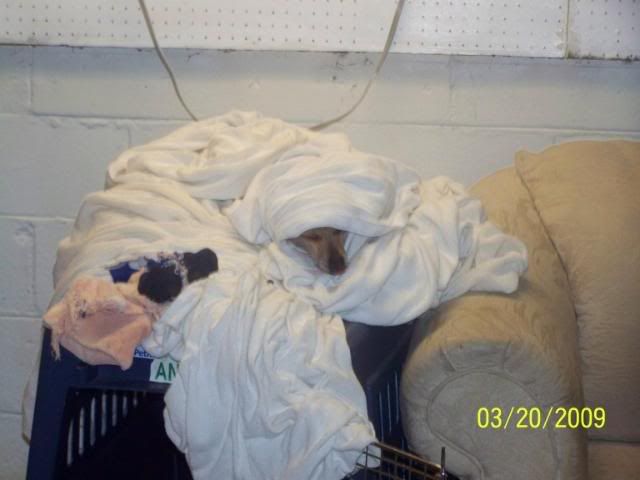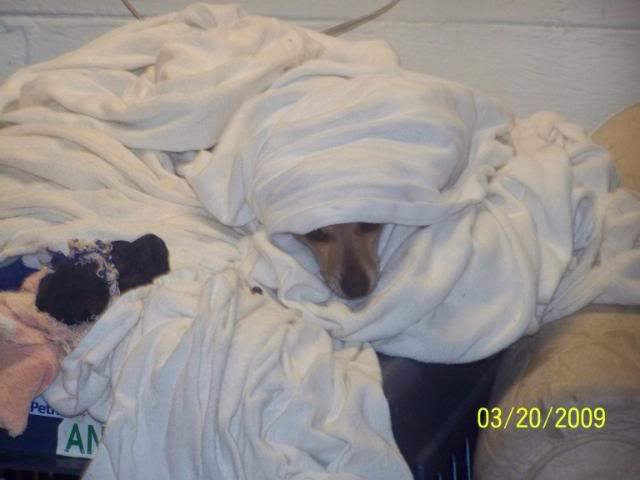 this is when i asked her if she heard me calling her...