My uncle made some beef stew and didn't want to just trash it so he told me to give it to the dogs.
From time to time we do give them left over stuff but its' really rare.
So this was there sunday Lunch/Dinner becasue it was so much no one wanted dinner! lol
This is the first time i've had all my dogs in one row lol Minus Justice, she's our OCD dog and hates to go outside .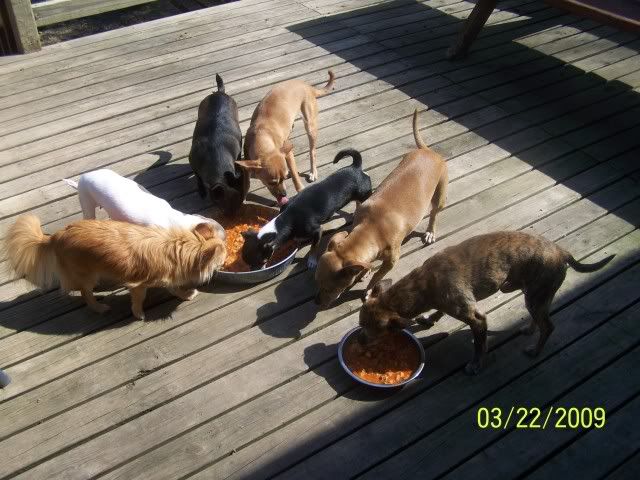 Venus finishing off the rest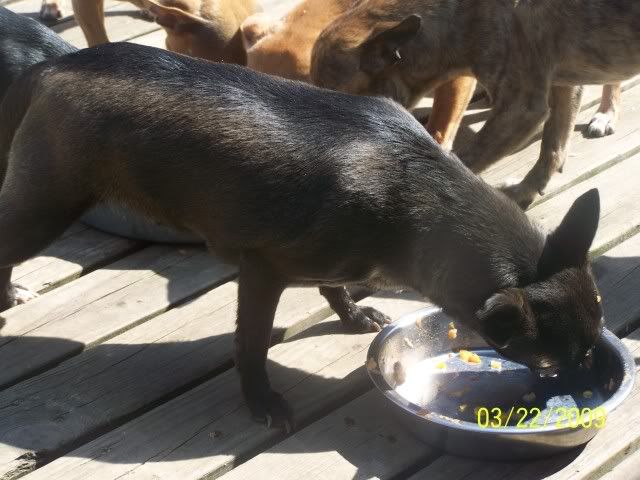 Puppy going to see what the others have .... it's the SAME lol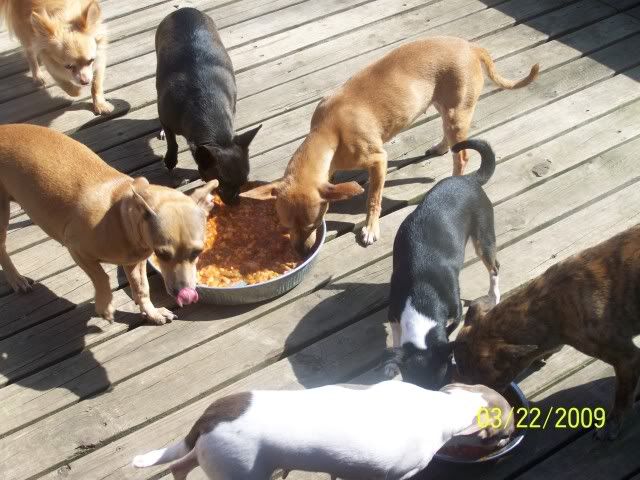 I told her it was the same , now she's left with and empty dish!
Jamoka and Tippy