so me and my husband went shopping, with out the dogs this time and picked up these- 2 juicy doggie couture hoodies, one for each of them. carrera's ended up being a little too snug so were probably going to return it or sell it on ebay, any takers here before we do?
its a medium, pink, carrera is 8 lbs, i'm assuming it would fit a chi 5-7 lbs better. chicco is 3 lbs. and the small fits him, is a little big though. were keeping chiccos with hopes he'll grow into it. PM me if your interested, we paid $23.00 for carreras plus 7.7% tax. so I would like to get that atleast, plus shipping. please let me know.
here are the pictures, tags are still attached...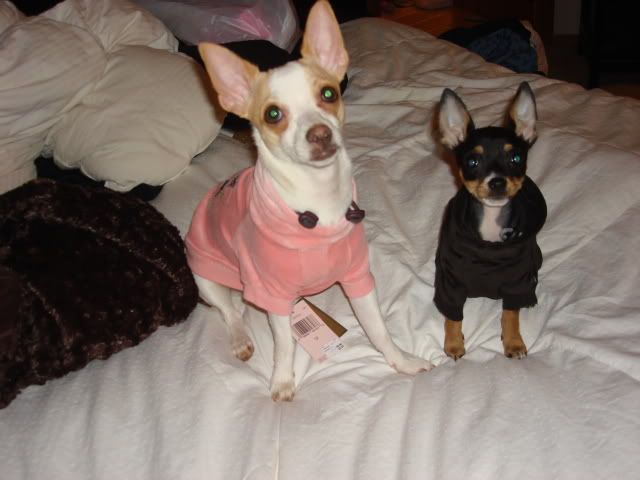 chiccos has a crown on the back and says juicy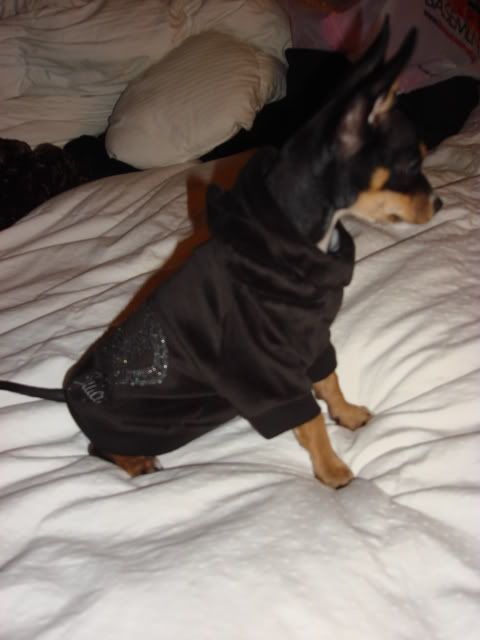 carreras, for sale--
and this picture is of carreras favorite thing to do, get the toilet paper and take it in the jacuzzi, shes so bad!