I've posted pictures of my Nacho, but here are some of my mom's chihuahuas, Yuma and Bella. Yuma is about 5 years and 9 months old and Bella is 1 year and 4 months. Some of these pictures were taken when Bella was a puppy. There's a lot of pictures, sorry!
Yuma's typical sleeping spot if no one is laying with him and Bella's funny laying down/stretching pose.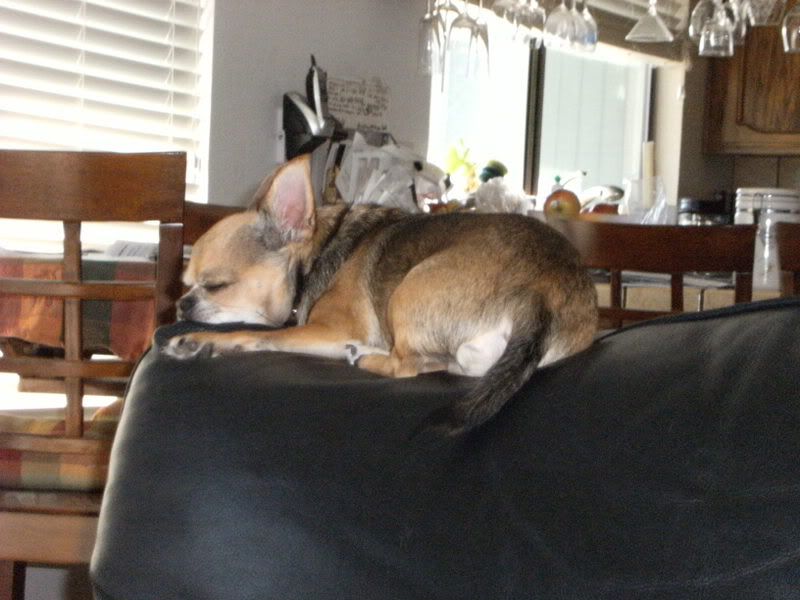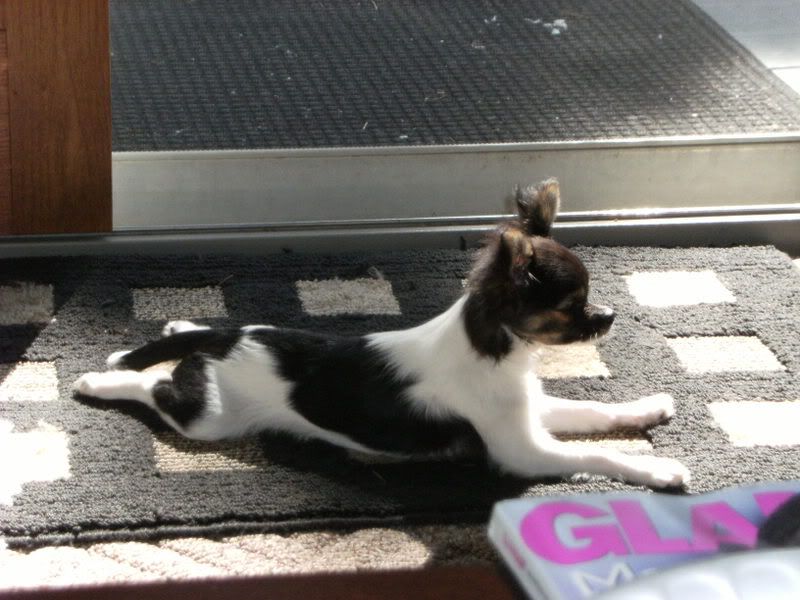 Bella trying to steal Yuma's bully stick.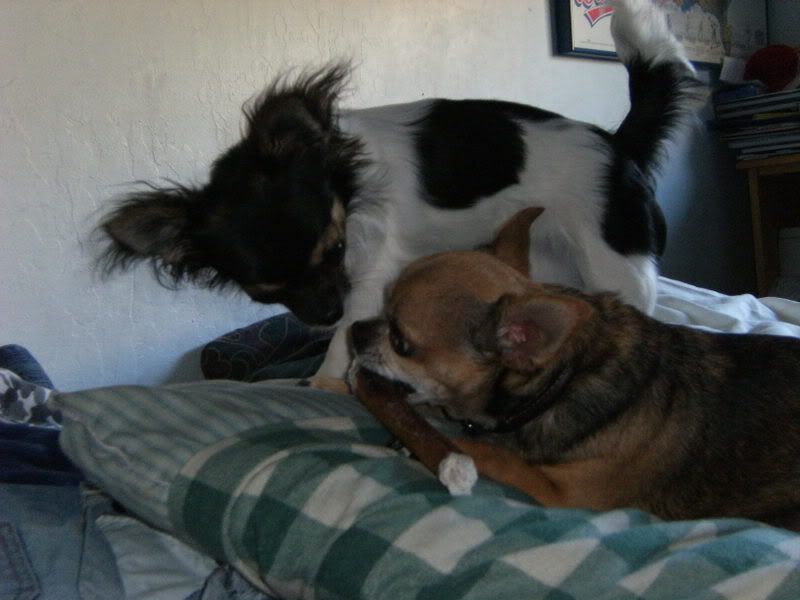 Bella a few days after she came home with us.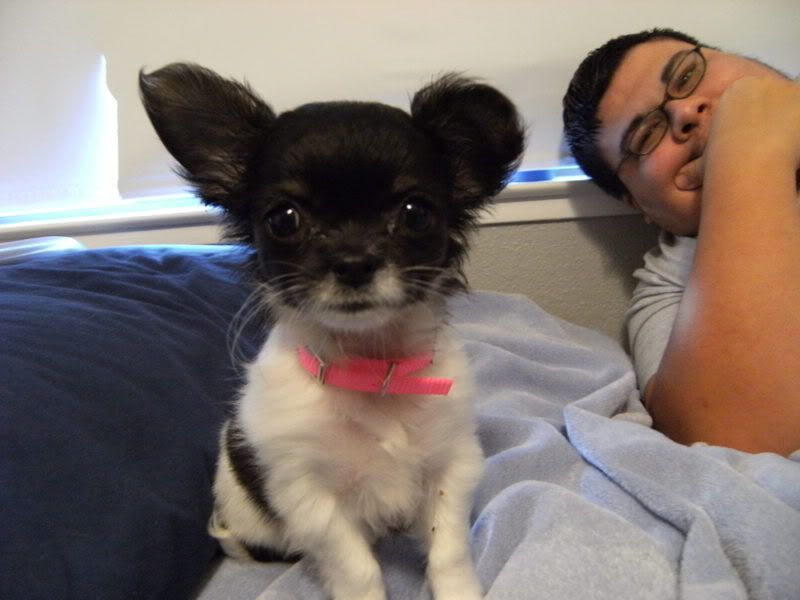 Yuma as a puppy.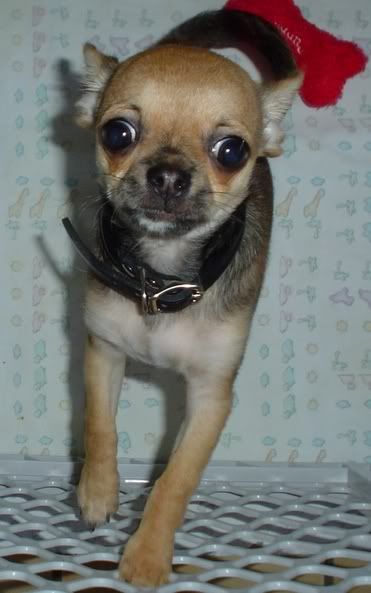 Them at the beach.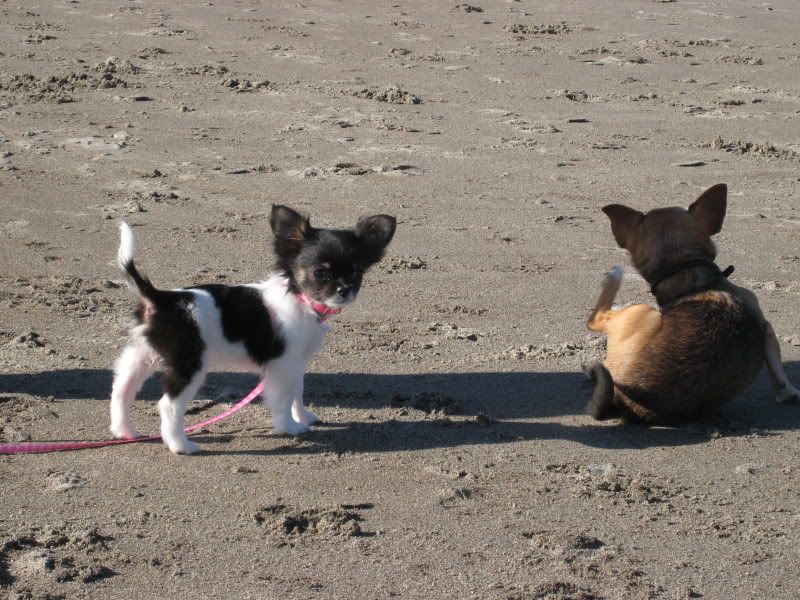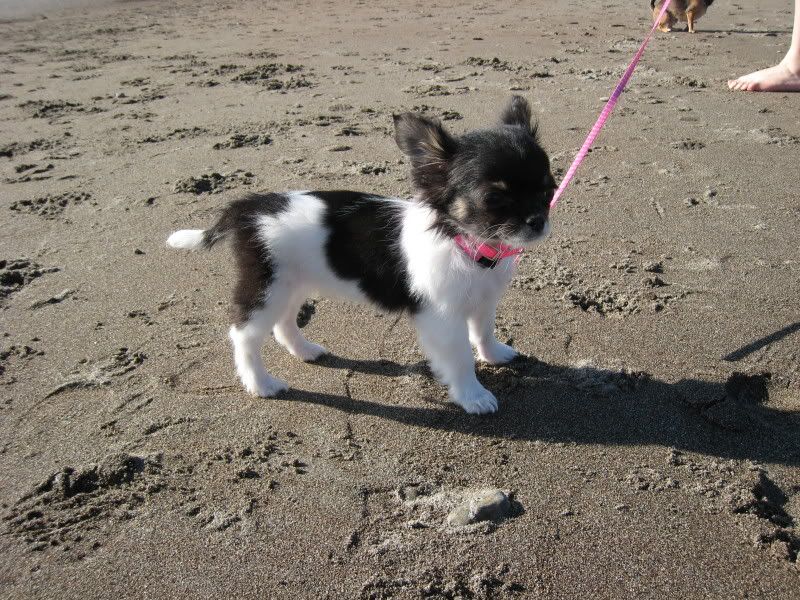 Them fighting/barking.