Hello all! Well you know its the weekend and what else do we do but take photos of our little ones?!
Here's a few new pics of my little man. He is really very smart, he learned sit, jump, paw, and roll over by the time he was three months! I have a chi genius LOL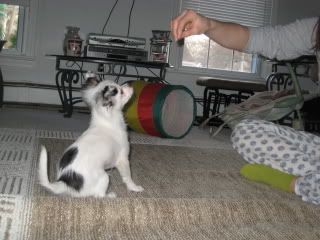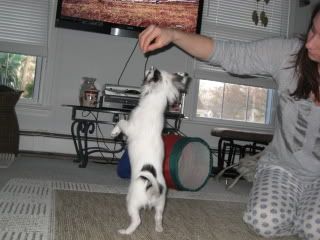 lol- he looks so funny!
Mommy WAS cleaning!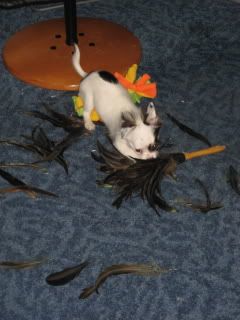 I heart my brother Roo
My little man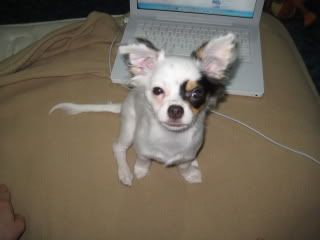 **BTW... his eyes where blue in the middle and brown on the outside when we first took him home. I figured that they were in the process of turning brown, however, they seem to be getting more blue than brown these days. Is this odd or what?