Okay, does anyone else feed their baby this way??? I must be crazy. It must taste better out of my hand. Okay, she really will eat out of the bowl but I'm so worried about her size and possible sugar problems, I make her eat every couple hours.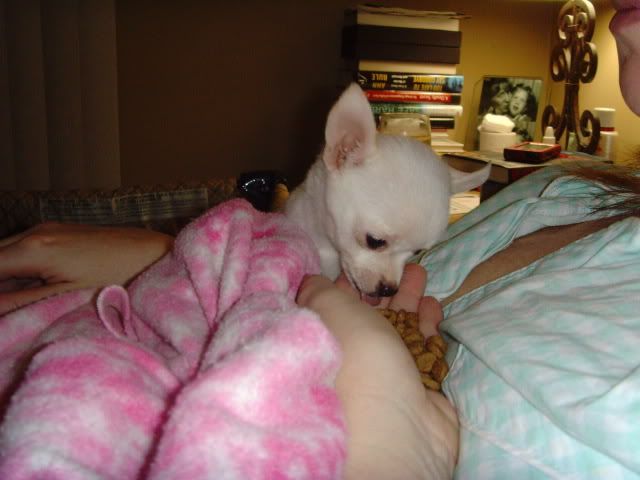 Coco has had it with everybody. She goes "under" and is done for the night.
Okay, Cooper and Chloe cuddling in Bambi's bassinet in my nail shop while I do clients, could you die? By the way, she just got done biting and harrassing him. He's such a good boy!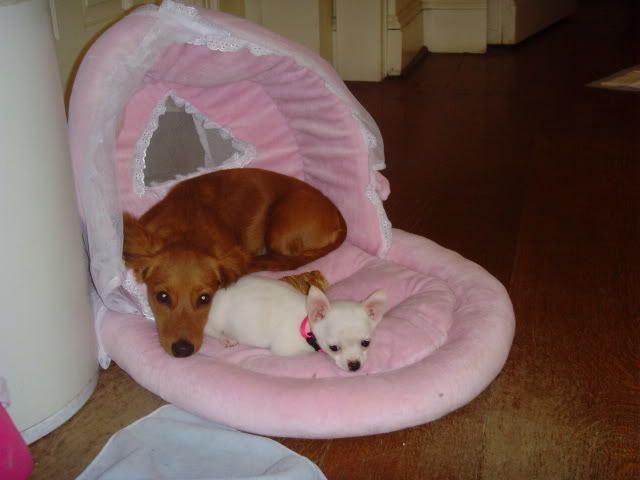 Looking as cute as she does when she is sleeping is the only reason why I haven't killed her yet. Ha! Ha! LOL.