But then we went to the park to meet up with my sis in laws dogs. This is Pepsi and Diego, both are very sweet and well behaved: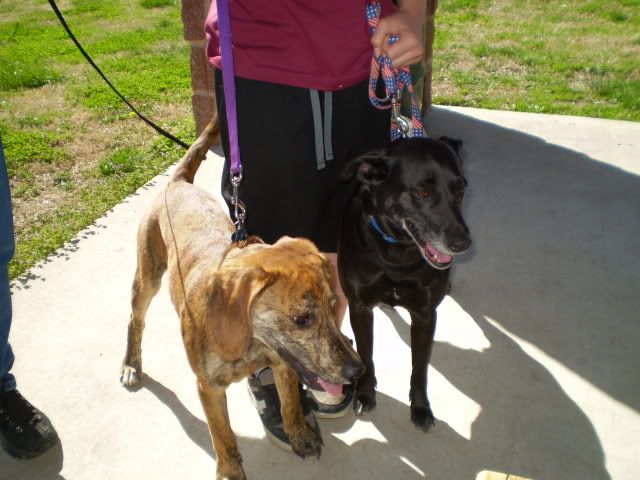 Unfortunately they are also larger dogs which does not bode well with Bruce & Lola: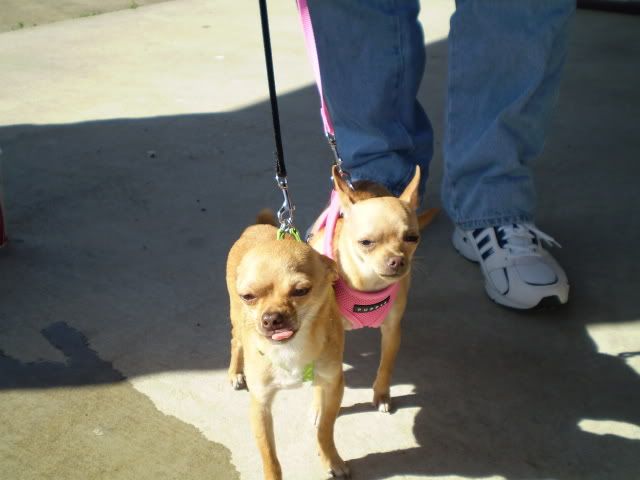 Bruce bit Pepsi and Lola kept trying to charge. We kept having to reign them in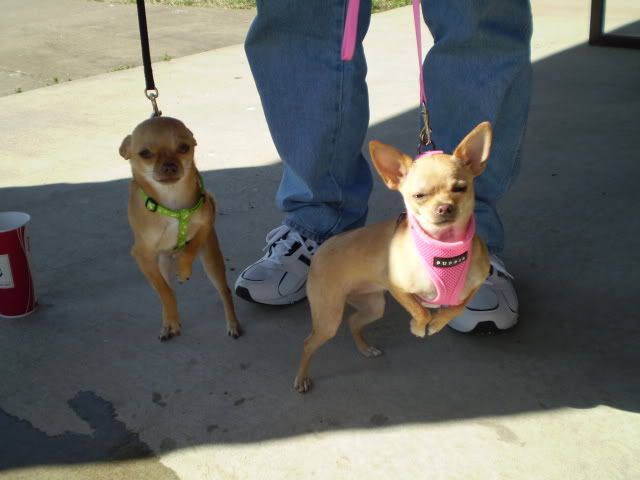 My sister in law is very patient and tried to help us work through with what we've been taught in training. And soon things settled enough for us to end on a "fair to good" note.
I did meet a new trainer which is exciting because he has experience with aggressive dogs--even the little ones-- and comes highly recommended. Bruce and Lola go in fighting when it comes to meeting larger dogs and we just need to get more control here. We will keep at it as always!
p.s. The park pictures make me realize that Lola's Puppia may be too big!!