Saturday was Lola's first birthday, we all went to the "barkery" and picked up her birthday treat!
Whoa! What's this?!?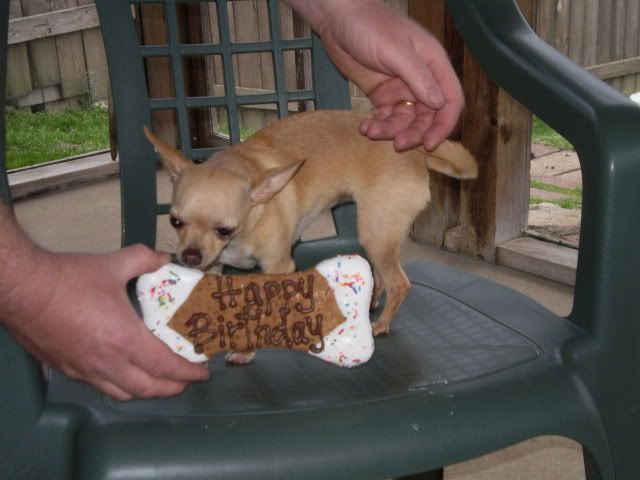 mmmm, tasty!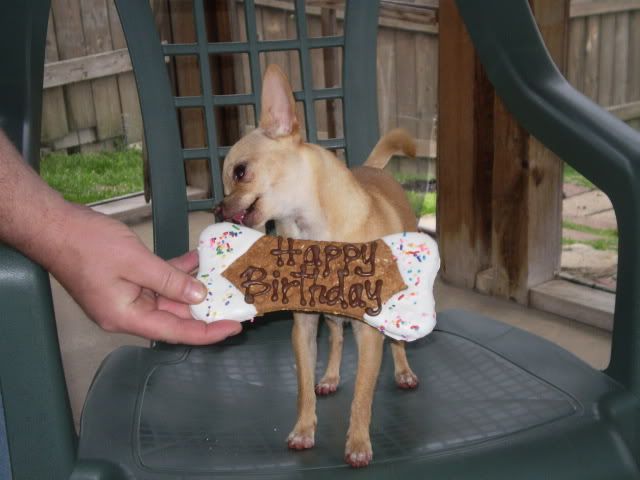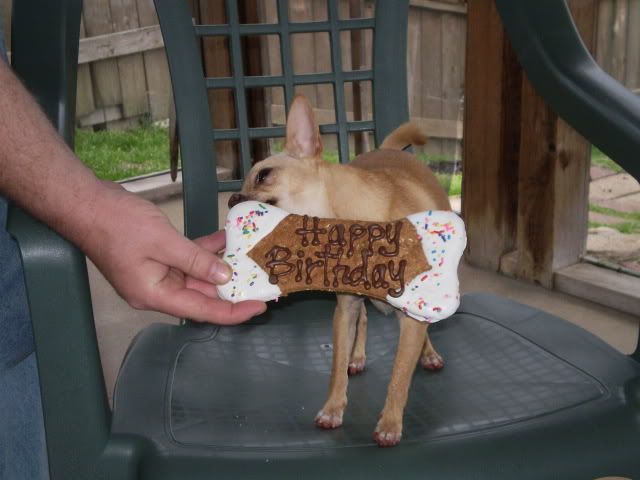 Of course it's a little large for such a little girl to have all at once, so we broke off a piece right away for her!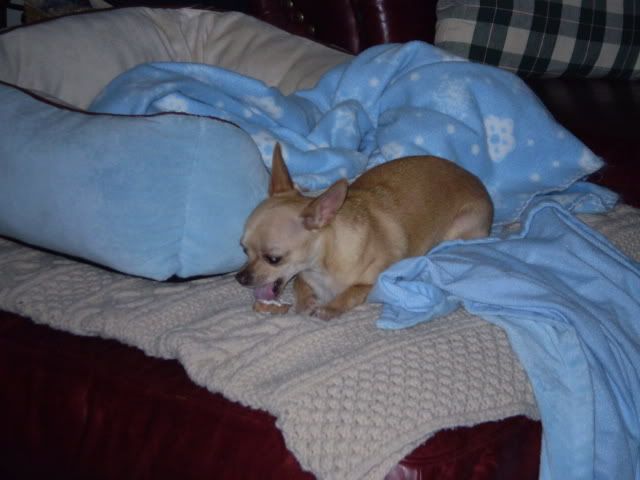 And Bruce had some with her...gotta love birthdays!