It's difficult to take good photos of Bella and Lina. They run away from me when they see me coming with a camera and they don't like to pose for photos either. I have to bribe them with food.
"Bella and Lina, are you hungry?"
The girls are eagerly waiting for their dinner.
Lina stands up on her hind legs, saying: "Hurry up, Mommy!"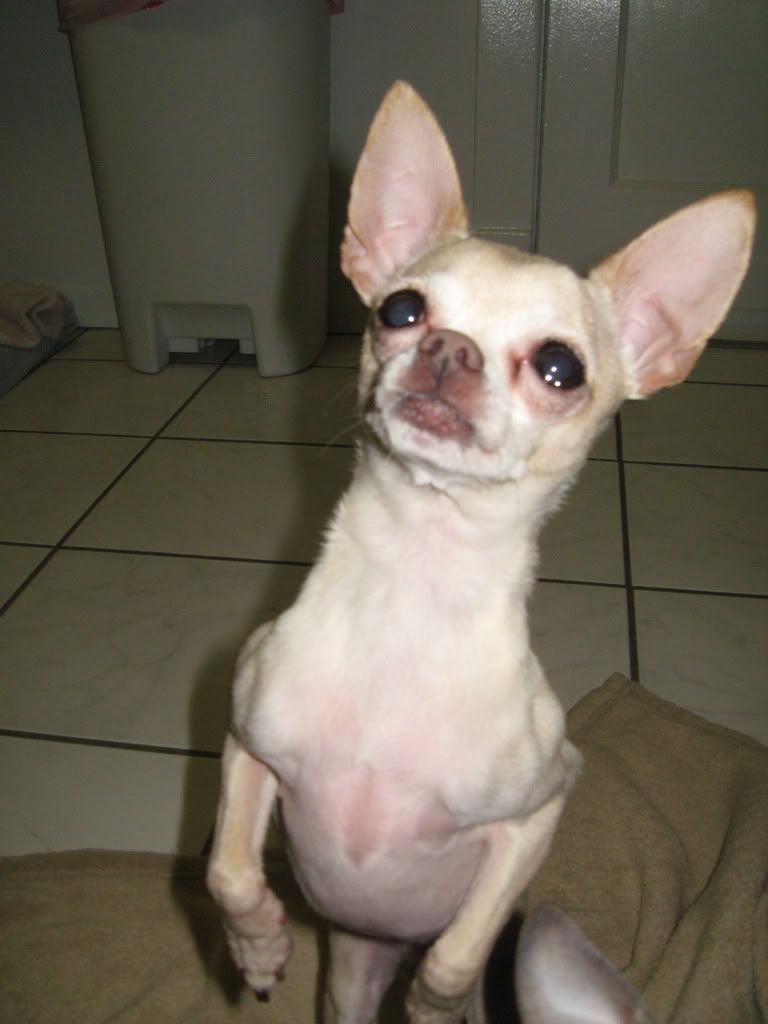 Taking a nap after dinner.