Here are some pics from today of my sweet Papi!!
With his vanilla dumbbell: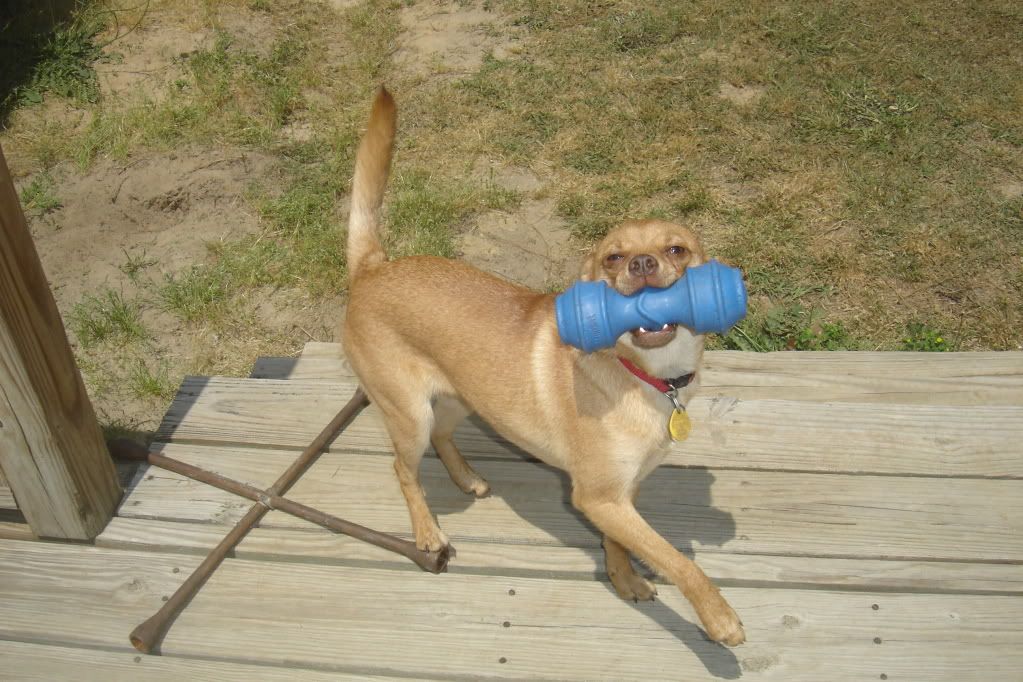 Sharing a bed and getting "tail thumped" by Lucy: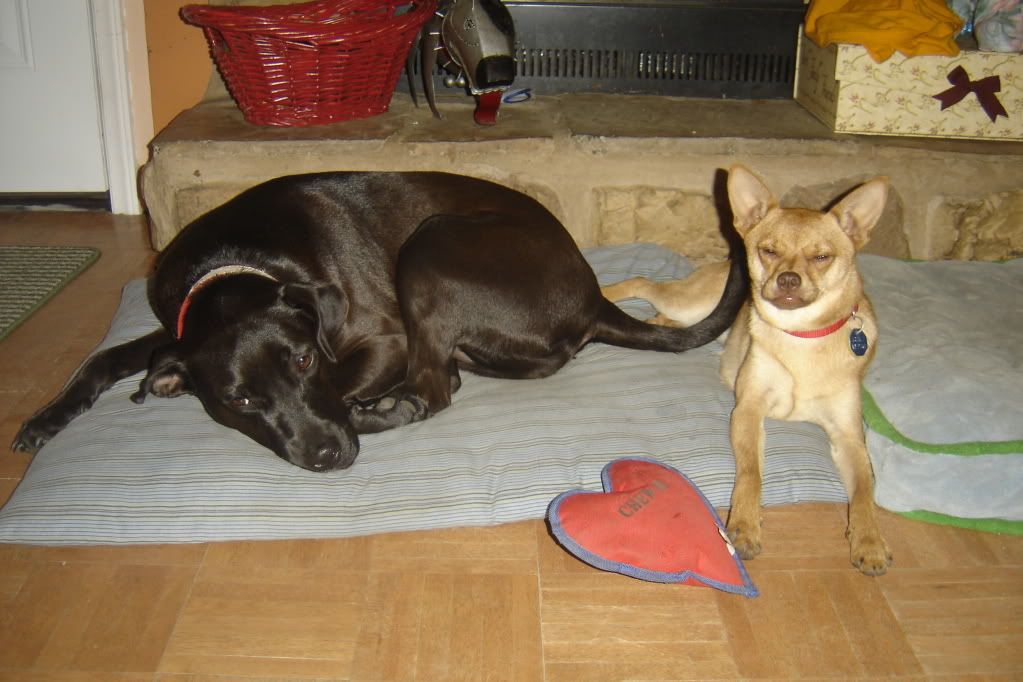 Trying to nap in mama's swing: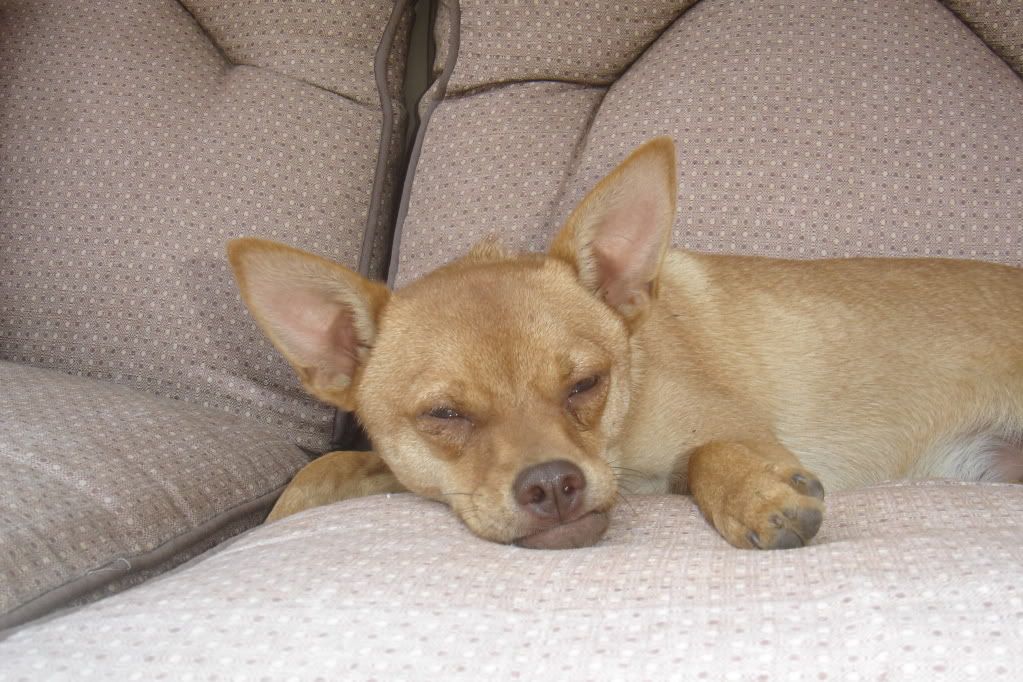 Waving me away...hoping the picture taking will end!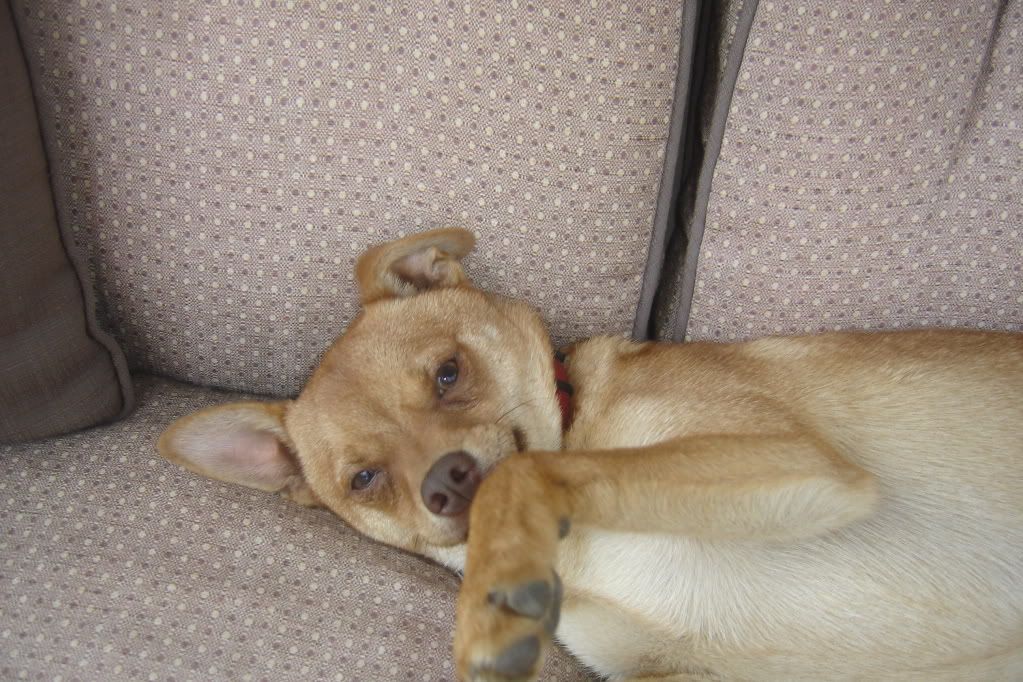 Loungin' by the back door: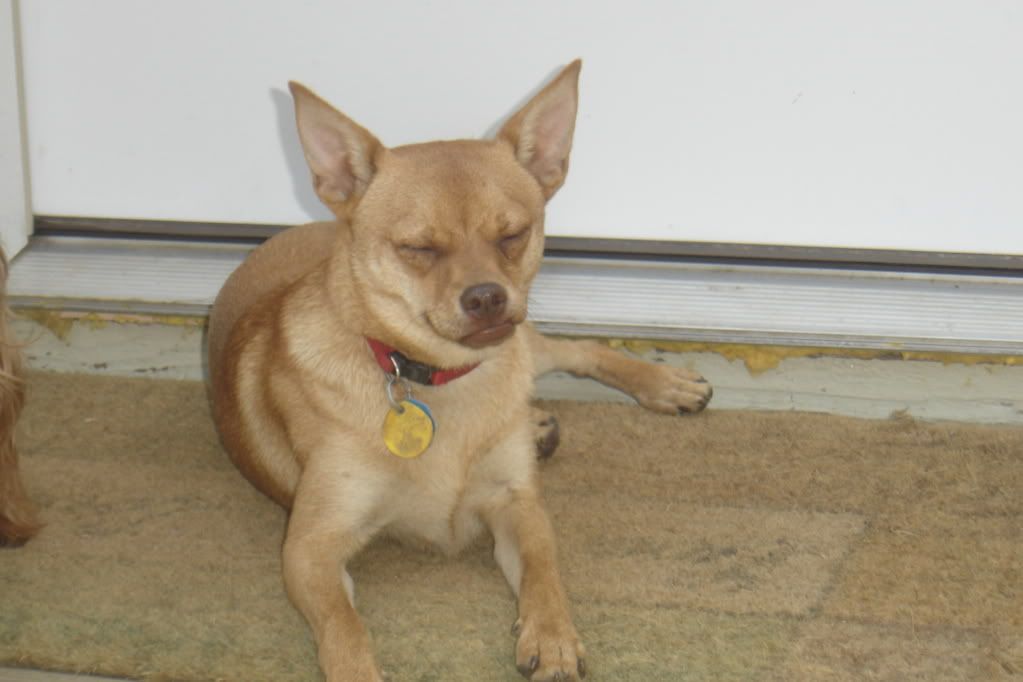 One of my favorites, he looks so sweet!