Went to see my parents yesterday and got some new photos of Sophie. She's 11 weeks and her and Chloe have become BEST friends. Everytime I go to my parents house Chloe knows where we are..well her usual routine is to greet my parents first...but this time she ran past them to go find Sophie...how cute! She never gets excited to see other dogs either, but she was kissing and wagging her tail as soon as she found Sophie.
I think she looks so much like a min pin in this one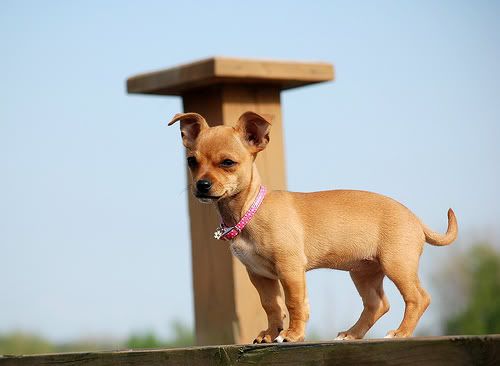 I have been so obsessed with these books lately, Chloe decided to see what the fuss was about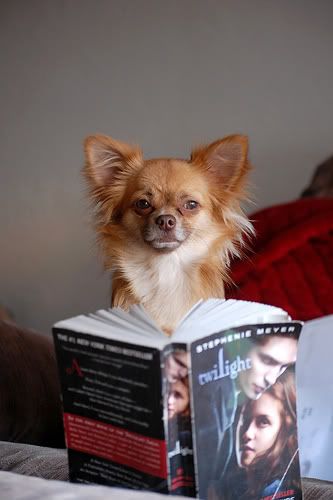 __________________
& Cathryn
_____________________________
Thank you Mandy for the siggy!