Yes, that's right i'm the very very proud new owner of one of Lori's most stunning Vintage Bitch carriers!! I was soooooooooooo excited when it came the other day and the puppies went crazy for it. They think they're hot stuff walking down the street in it and they never want to get out. They are however very hard to get a good picture of as they keep moving but here goes....
Pebbles hanging off the door handle trying to strike a pose...
Shadow looking guilty about something...
Hanging out
Not too sure if i can fit my head through...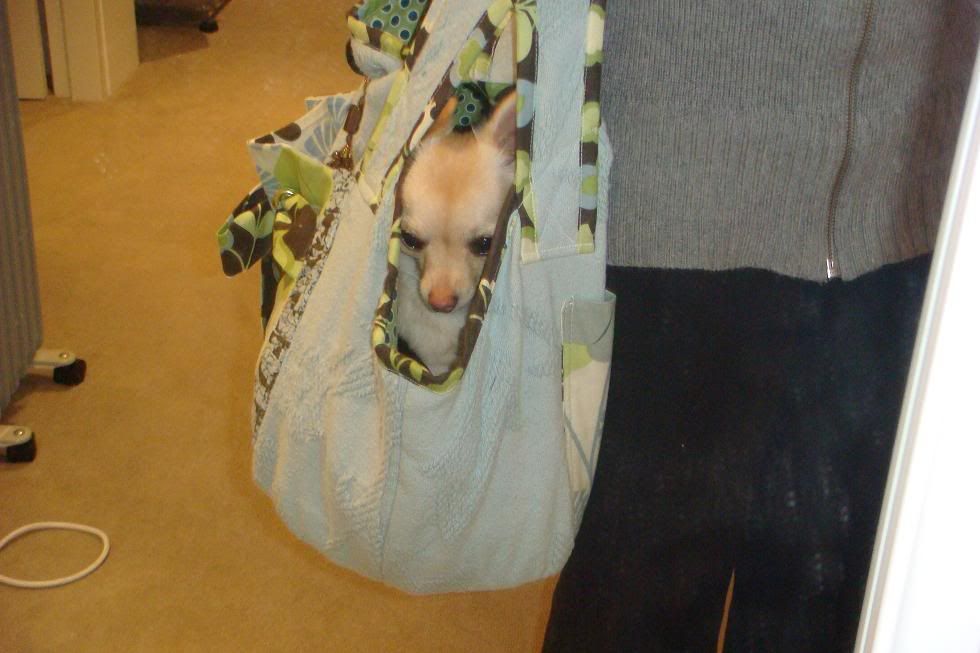 Ahhh... got it!!
A huge thank you to Lori once again, her work is just amazing. You only have to take one look to truely appreciate the effort and perfection that goes into making it - Lori you're just wonderful! Keep on creating girl
I was also inspired to try a little sewing of my own and made this little harness. Pebbles is the model as she sits still...