went to petsmart today! here we go...
nylabone dental flavored bones, the "get serious" cleaner, and cookies!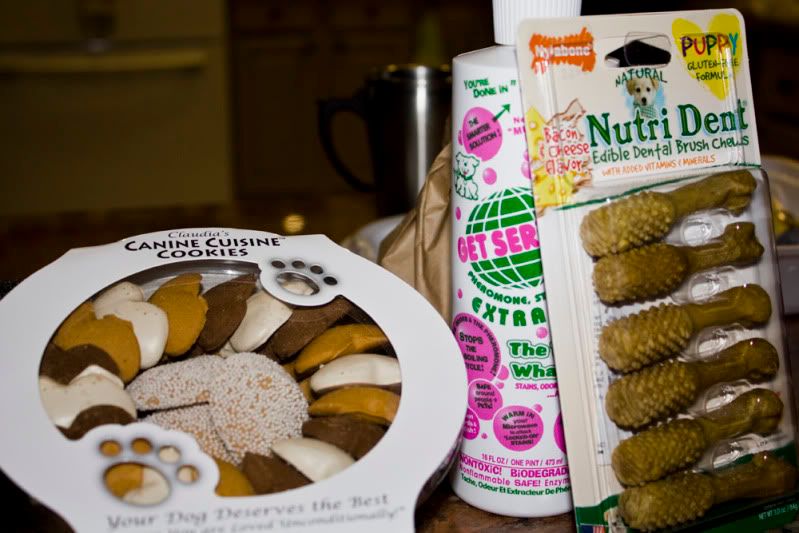 ooooh!!!! what is this!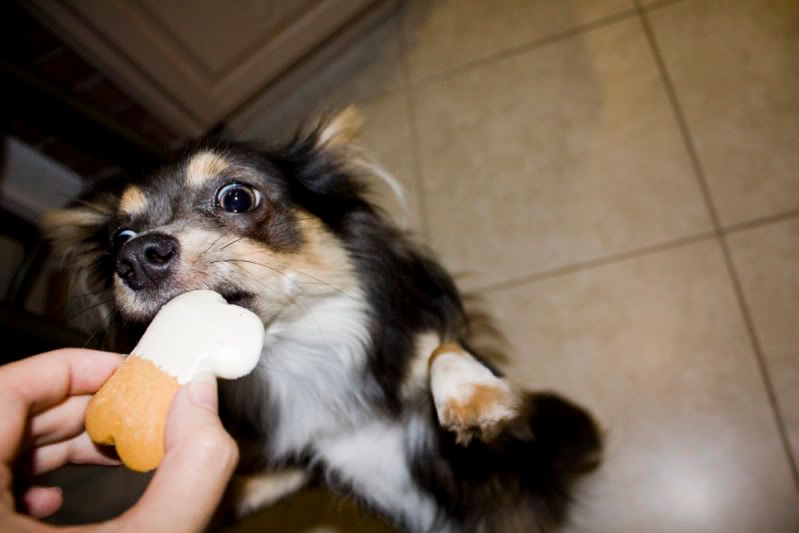 i'll take it to my favorite spot!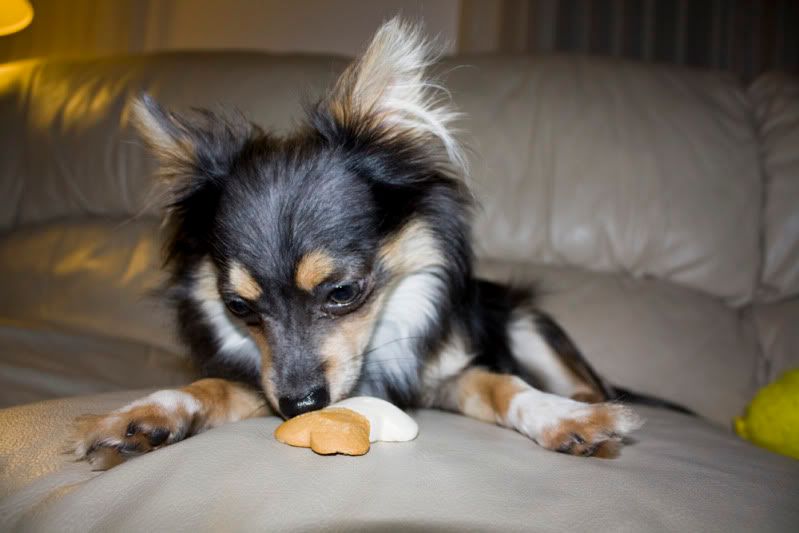 another treat! mmm bacon and cheese?
i'll bring it here as well~~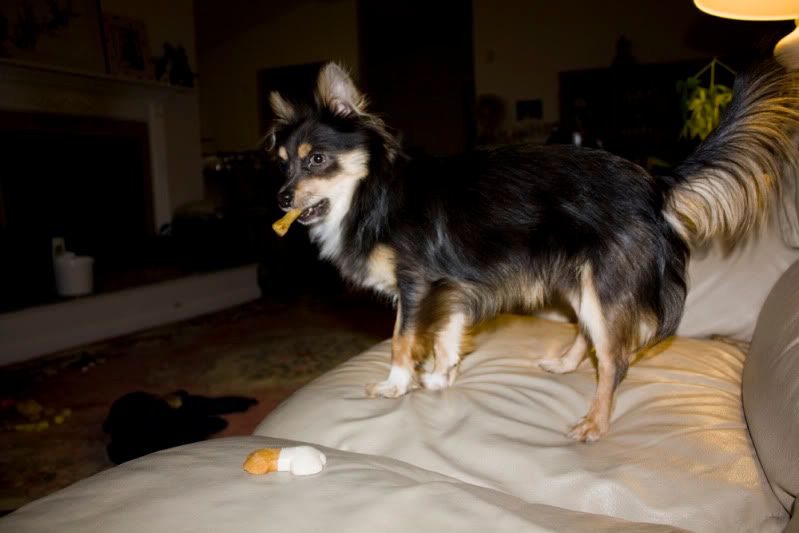 thanks mom but i'm full from dinner, so i'll just hide it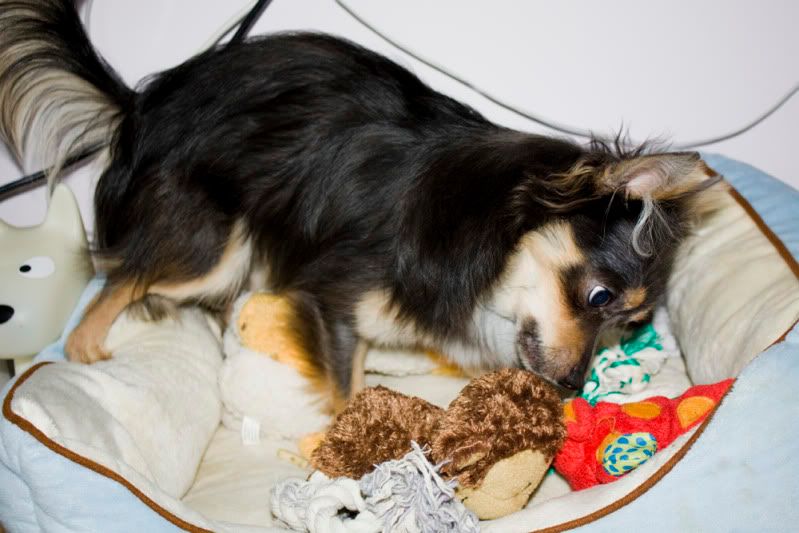 hehehe, i got more treasures to add in here!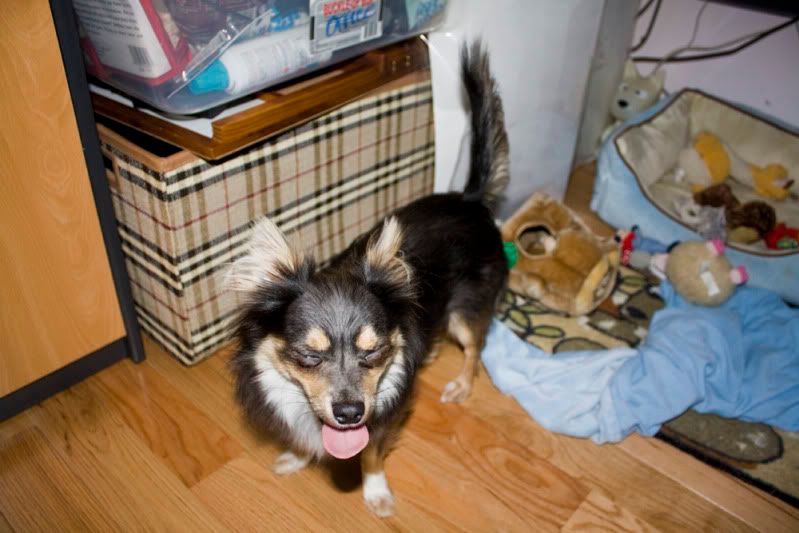 phew...