me and my boyfriend have a new way to drink mikes hard lemonade berry flav for responsible drinkers only
hehe~ 5% alcohol
but first...
daddy what is this?...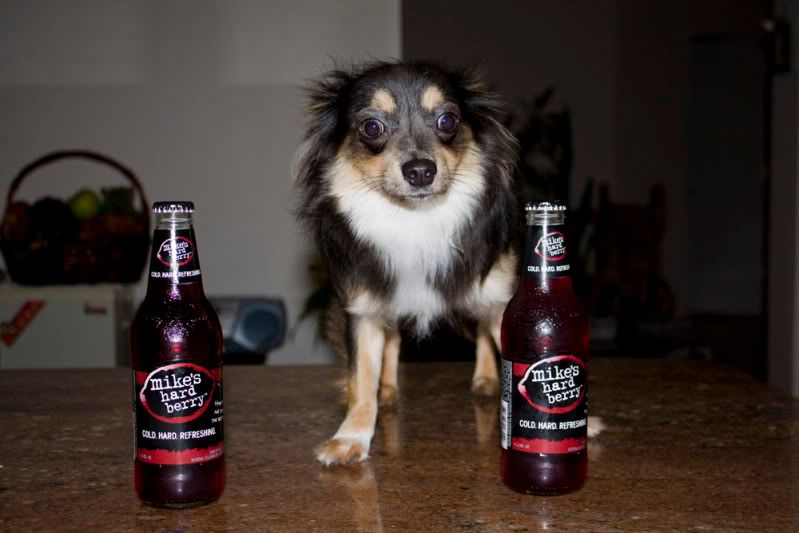 mix italian icee (we used cherry) and some of the mikes hard into a blender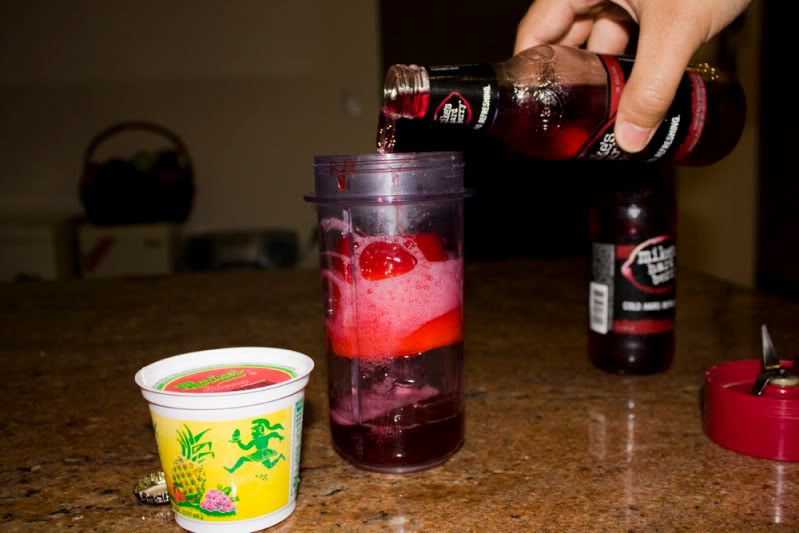 blend real well...then pour into a cup and enjoy the pigeon signature mix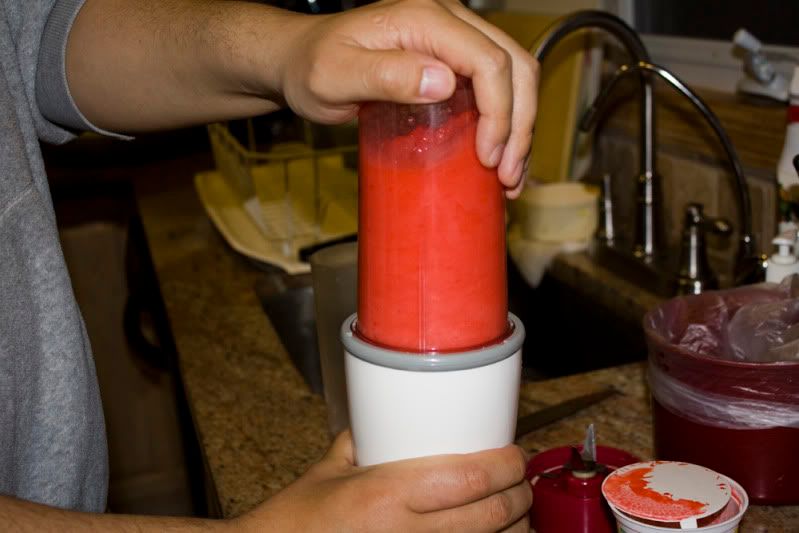 we've tried pomegranate flavor...lemonade...and the berry. the berry was the one that gave it the right kick
oh and not to mention...dexter peed on the bag that had the rest of the bottles...thank goodness for plastic bags...