simple yet effective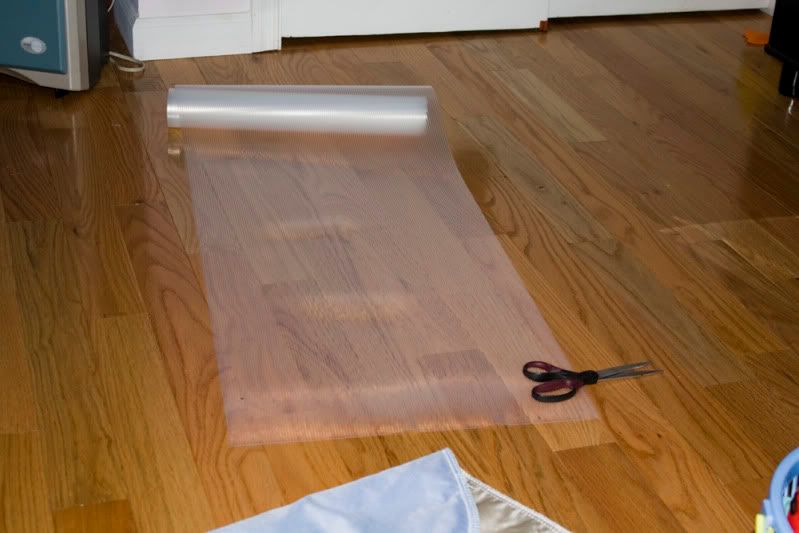 mom. what is this clear thing on the floor?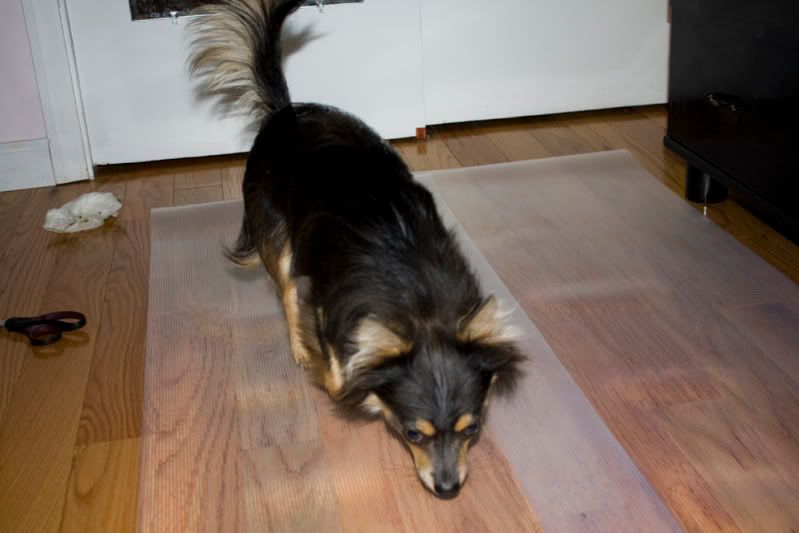 it's fun to play in! i dont slip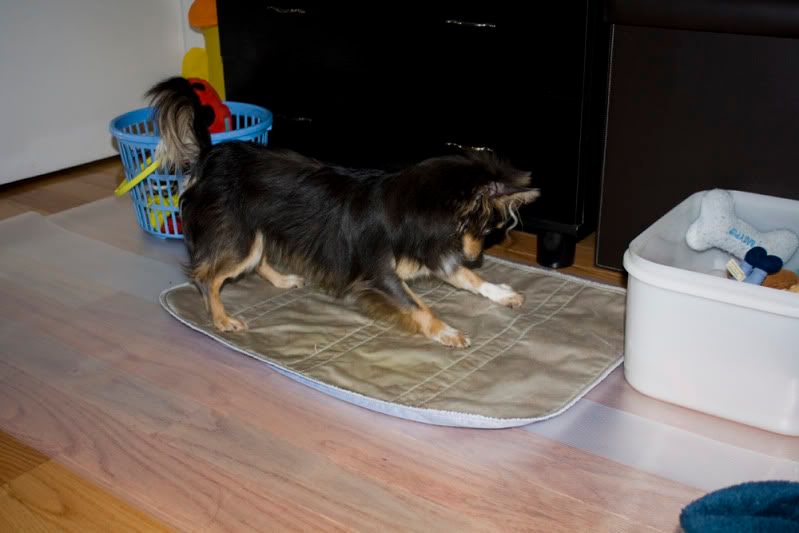 i did good right mom?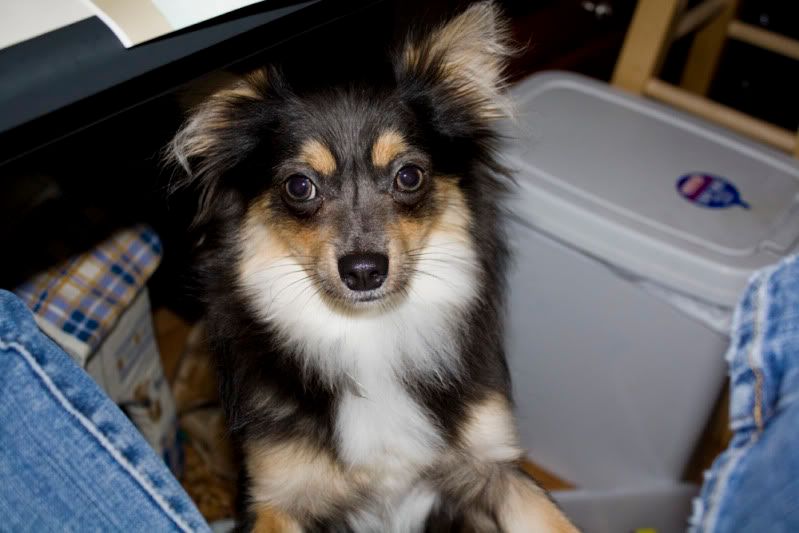 finally something to hold dexter's pee pad and he doesn't tear it apart unlike the pink yoga mat i had before. this is much easier to clean too!