Well, we've had little Bailey (Lily's brother) since last Sunday. Phyllis hurt her knee and is in the hospital and I said I'd keep him. He's been here a week, fits right in, loves the kids and pups, hasn't had one potty accident and listens so well. He is a joy and a sweetheart. They are having trouble with him cuz he has lots of energy and here he gets it all out with 4 other dogs, cats, kitties and kids. Thought I'd share some pics. I've had 5 dogs for a week!!! I must be crazy!!!
Coco giving her usual greeting to outsiders. LOL.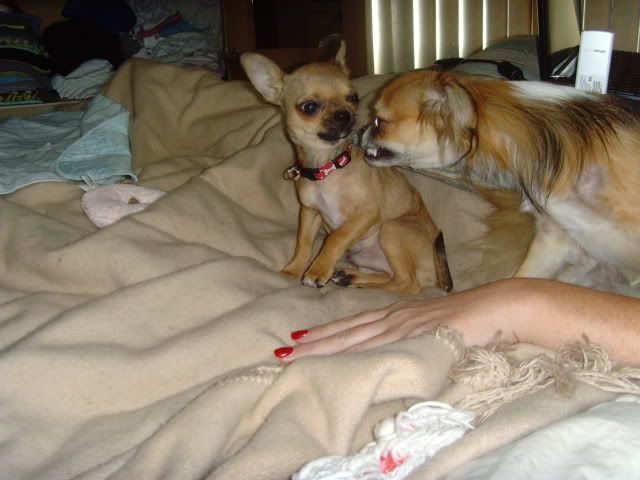 Armful of chihuahua's. They were all four like that for about 2 hours. Heaven.
All five of them in the kitchen hanging out.
Bailey and Kenzie hangin on the doorstep watching the others play.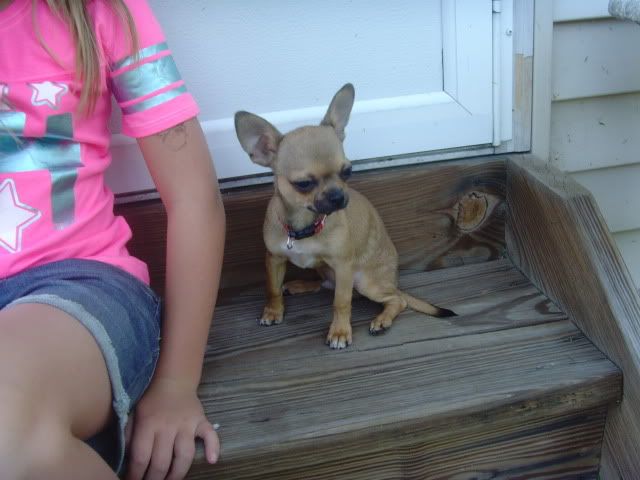 A close up. I love his little face. Reminds me of a mini pug or something.