I've just bought Fern 2 new harnesses. The pink sparkly one is pictured here (though the pics don't do it justice at all) and the other is a pink genuine leather one with white diamante letters which spell out FERN
It has 2 pink crowns at each end which can slide off (as can the letters) so you can swap and change them and buy different ones to change the look. It's gorgeous! I like it better than this one but unfortunately it needs to be sent back because the leather strap where you slide the letters and crowns on and off is too loose and keeps coming undone on its own and the letters and crowns keep trying to slide off when we're out walking
Once I have it fixed I will get pics and post them...
I've found the best way to photograph Fern is to put her on a table or work-surface so she'll stand still, otherwise it's hard to get a pic because she likes to move around as soon as she sees the camera
Also, Dougal my Bichon Frise is pictured here lying near to Fern which is pretty rare as he's a grumpy little thing and likes his own space (all the time) lol, so I thought I'd better snap them "together" quick!
Anyways, enough of my ramblings. Here's the pics
Fern on the garden table after her walkies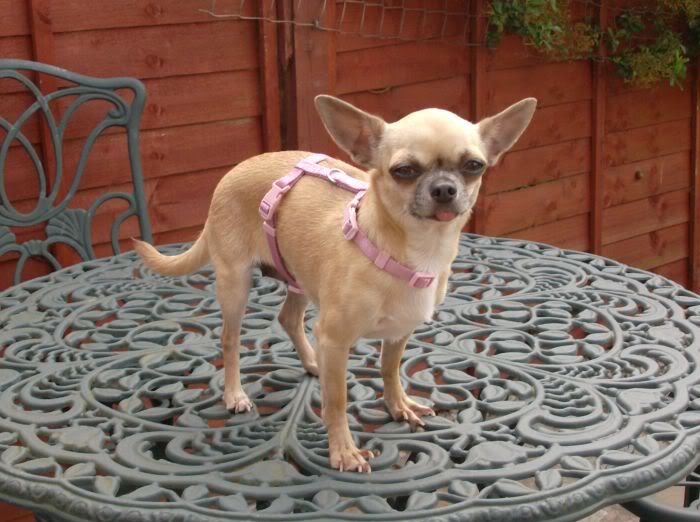 She's posing here
(my fav pic)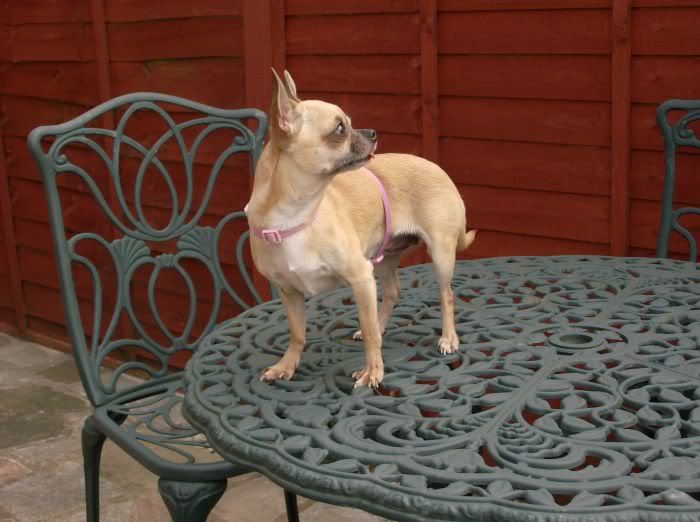 In the kitchen (sorry about my Mum's legs)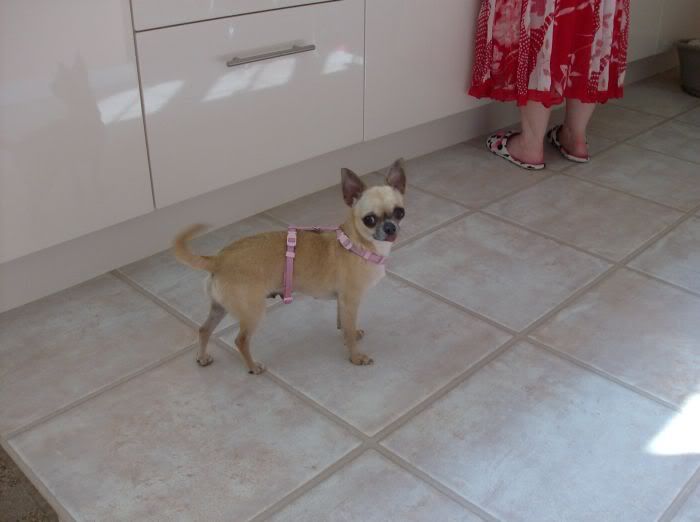 You can
just
see the sparkle of the harness here. It's actually very sparkly but the pics don't seem to show it well at all.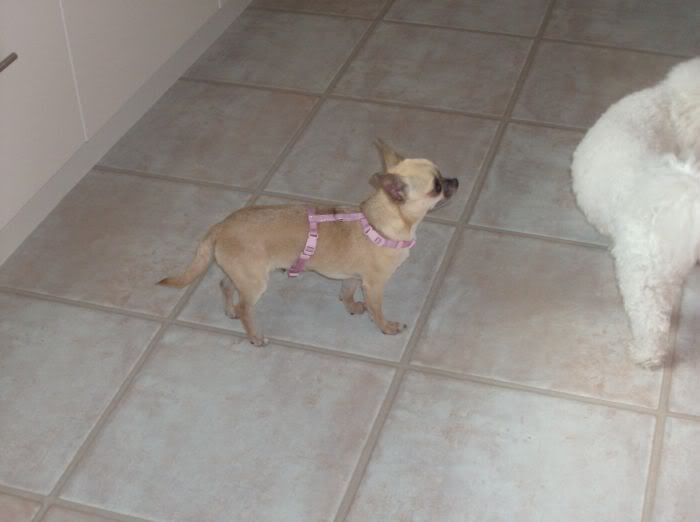 Continued....