It is Pebbles' first birthday today (17.07.09). Before we went to work this morning we had a quick celebration but will continue to celebrate over the weekend. I just can't believe she's already a year old, it seems like only yesterday when she was this ball of fluff....
... and now she's all grown up!!
Hey mum i got Pebbles a present, do you think she'll like it....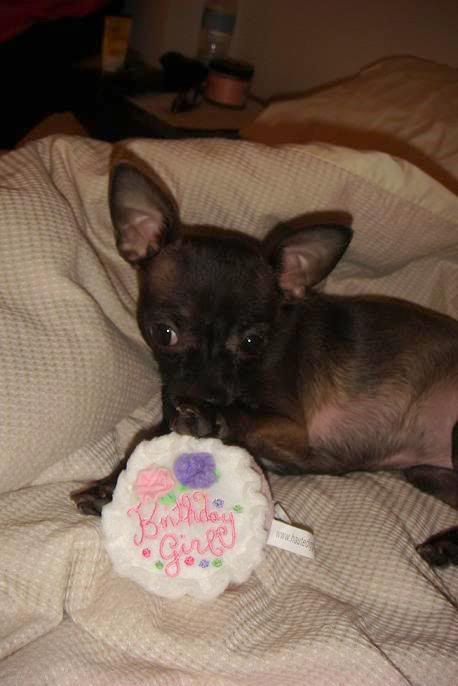 Happy Birthday Pebbles! Hope you like it
Oh I love it Shadow!
You're the best sister, thanks for my present MWWWAHHH big kisses!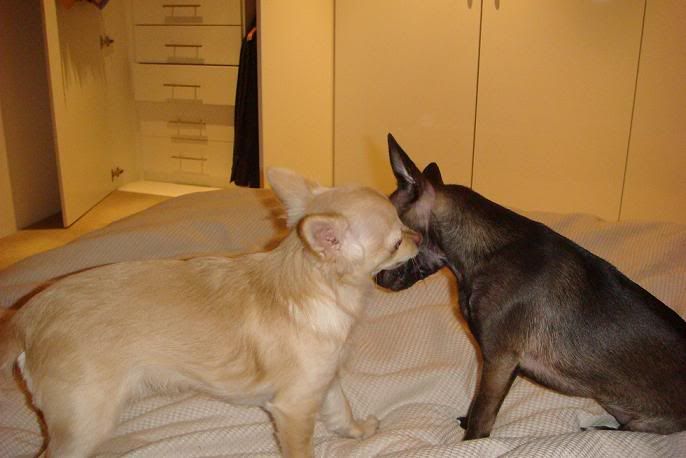 We have special treats to share with our friends! We have balloon cookies, terrier tarts, pup-cakes and lolli-pups...
mmmmmm that looks good mum