We've had several dogs at home. Peppers is the tiniest, most loved and the little rascal among em all. Pepper celebrated her 1st birthday yesterday. Sorry a bit pic heavy, treat it as her birthday gift. lol
Doggie-bowl-cake!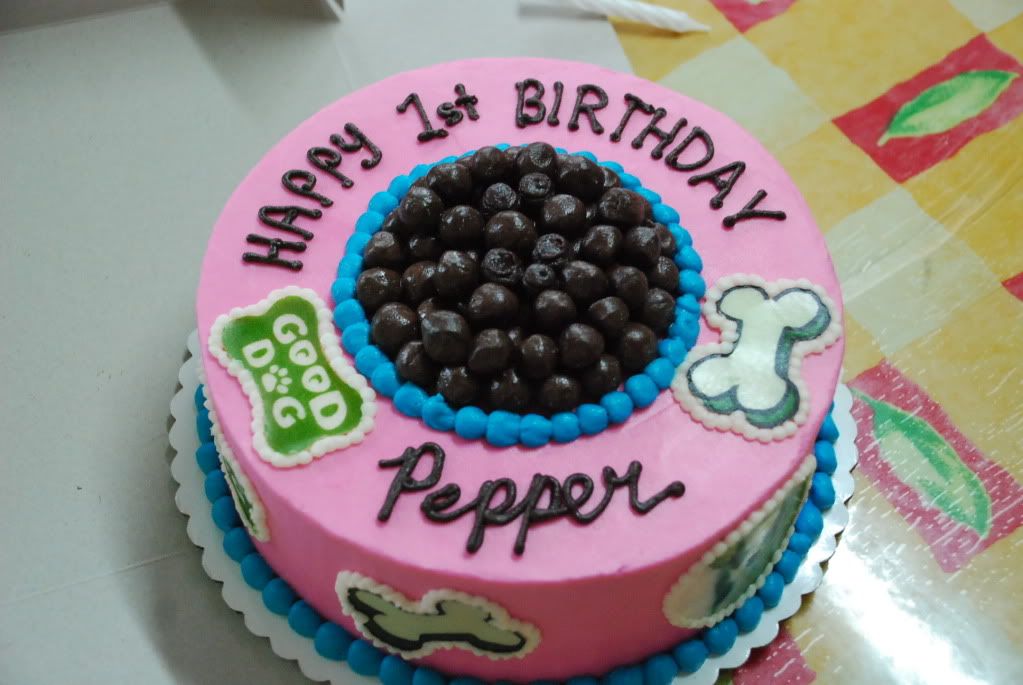 checking her cake...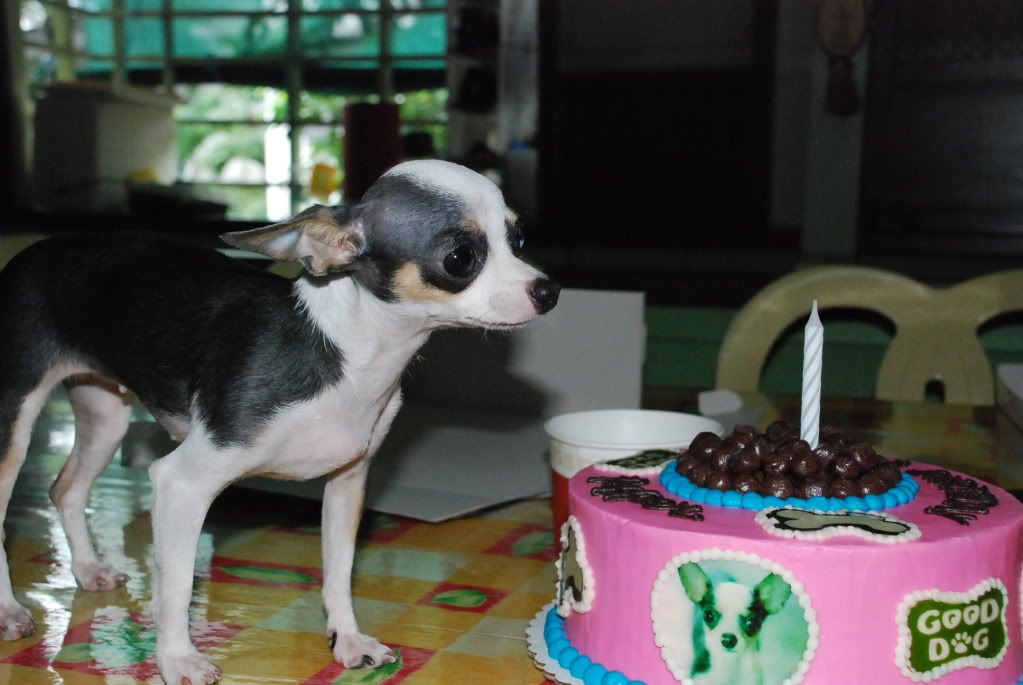 She hates it to bits..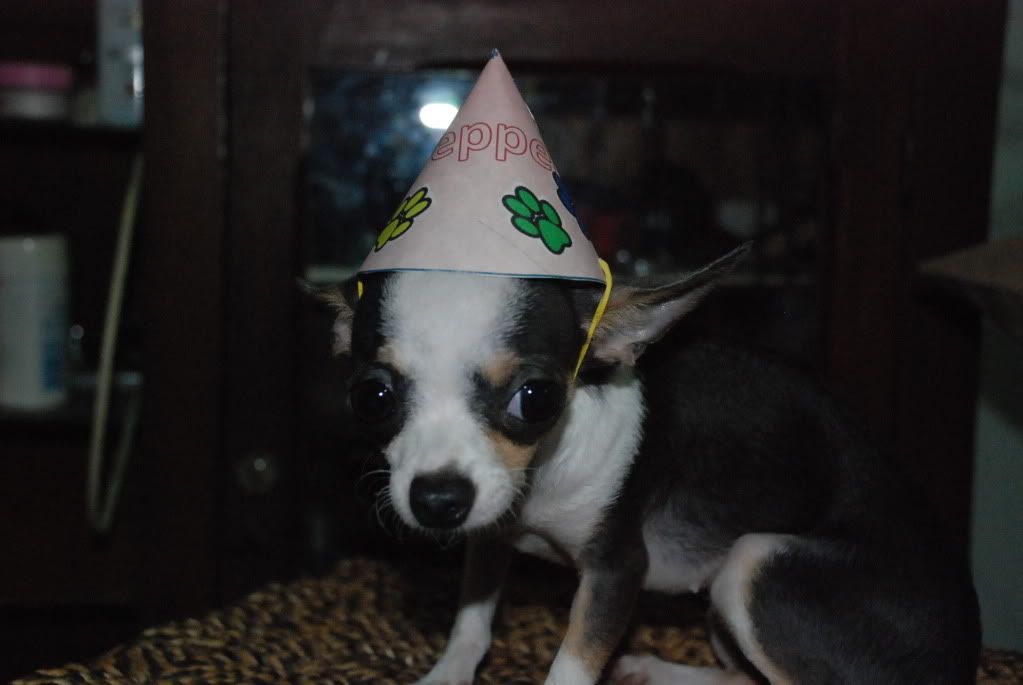 she cries and tries to remove it
Whoops, this is me with pepper.