Mandy, these are priceless. Oh my lord, I'm so glad I finally ordered them. Thank you so much. Now, I just have to teach the "littles" how to walk on a leash!!! You're a sweetie and we sooooooo appreciate it. The quality is awesome!!! Take a lookie!!! I especially love the rhinestone C and L on them.
These are pretty Mom, but we are supposed to do what with that leash???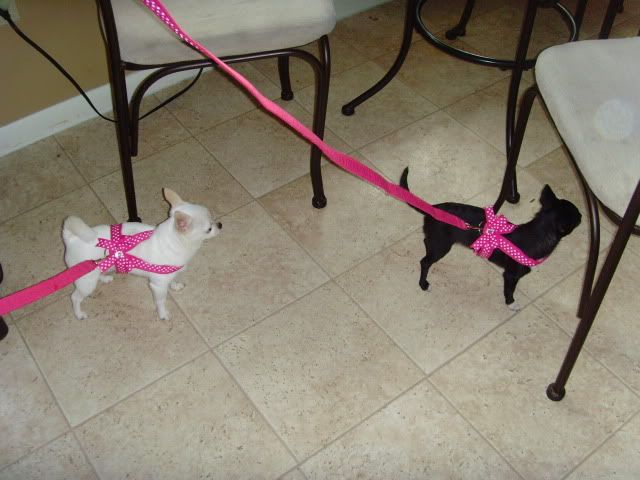 Seriously Mom, this isn't funny! Why are you pulling me???
I'll just look beautiful like I always do!!! I love kodac moments!!!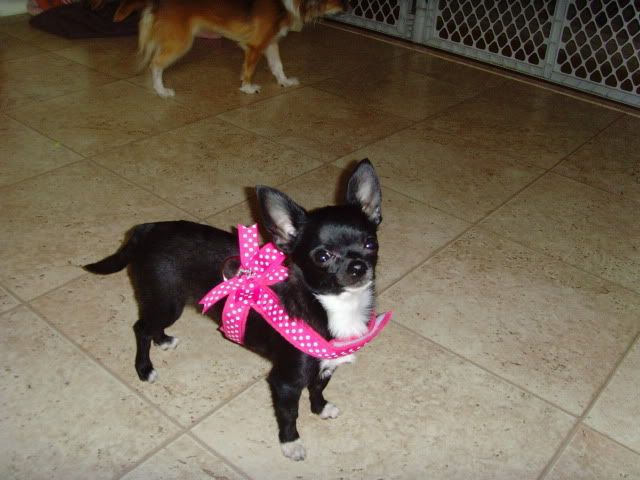 I sure like the way the pink looks!!!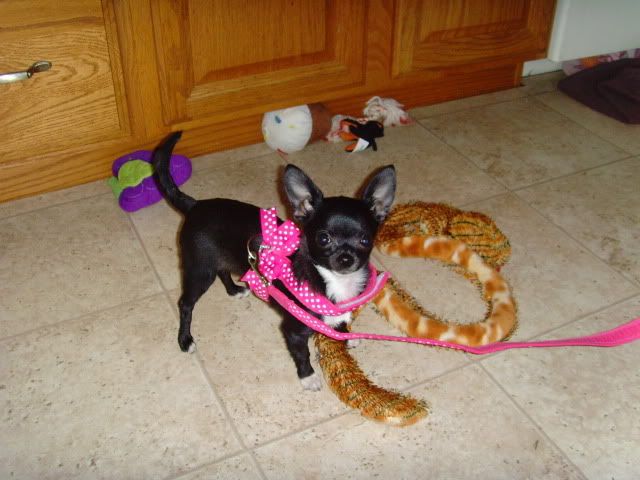 Chloe, just be a lady for once and take a good picture!!!
There you go girl, much, much better!!!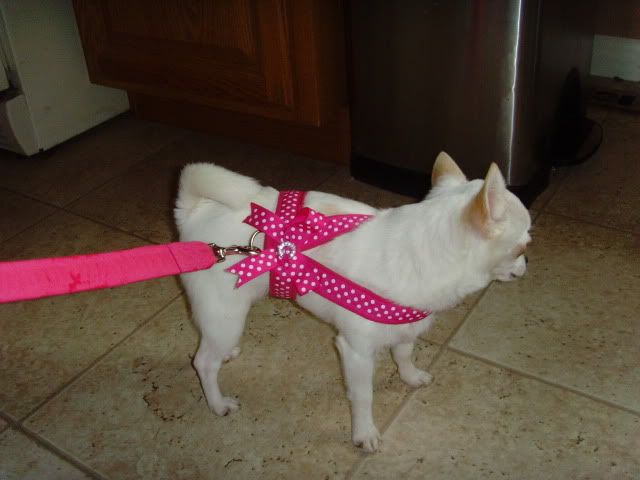 Chloe, don't even try to pull mine off. Mind your own business!!!