but my daughters still wearing them!!!!
The music, if you can call it that! is from a dancing buttercup we have, he normally dances to it but this time he wanted the socks!!!!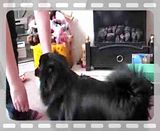 He does normally win but she sat on her feet
Excuse the mess, Elmo's toy box is too small i think!