Hey Guys...here are updated pics of Fern. She's enjoying some fun in the sun in the backyard at grandma's house, and a pic of her 1st real walk outside. Took pics with cell phone so not the greatest. Boy....I sure am happy we decided on a 3rd. I was really leery at first, but I just can't imagine not having her. We love her soo much and so does Ivy and Willow. They make a great team! She is still a little button of a thing. I would say she is about an 1" or so shorter than Ivy. I'm hoping she will get to her size or a tad bigger. I think she will. She is much lighter than her, but I think she just needs to bulk up a bit
She is 25 weeks tomorrow (6 months and 1 week) So not sure how much more growing she has left. I know Ivy pretty much was her size at that age, but like I mentioned before, she just filled out a bit later. To be honesty, I'm surprised Fernie can even gain weight the way she runs EVERYWHERE!!! I swear you guys, she never ever walks. She is soooo fast and it scares me, cause I'm soo afraid if she collides with anything she is really going to hurt herself.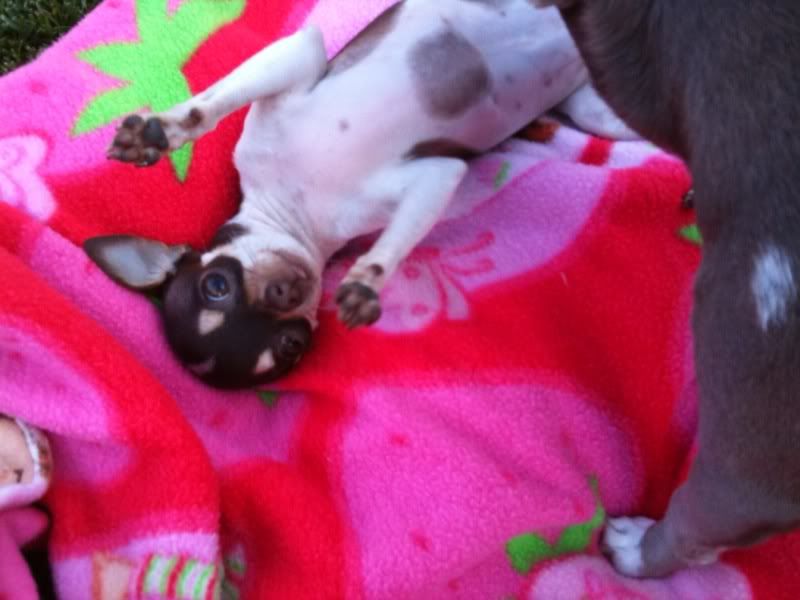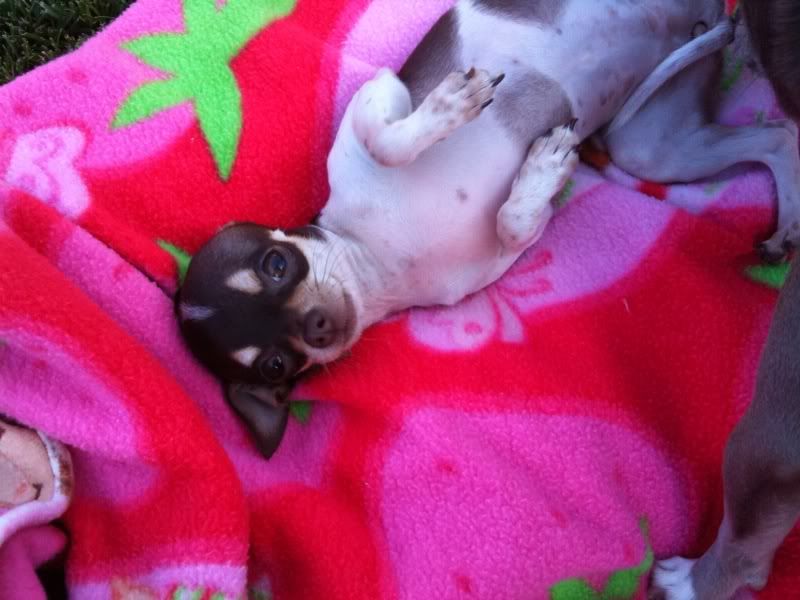 In these 2 pics she is digging for worms. They love worms. Her little head almost get lost in the grass rofl!!!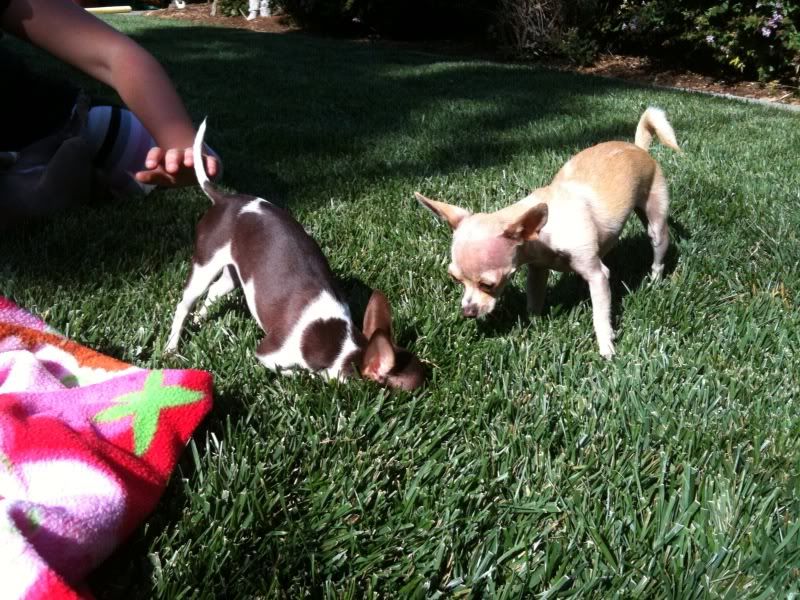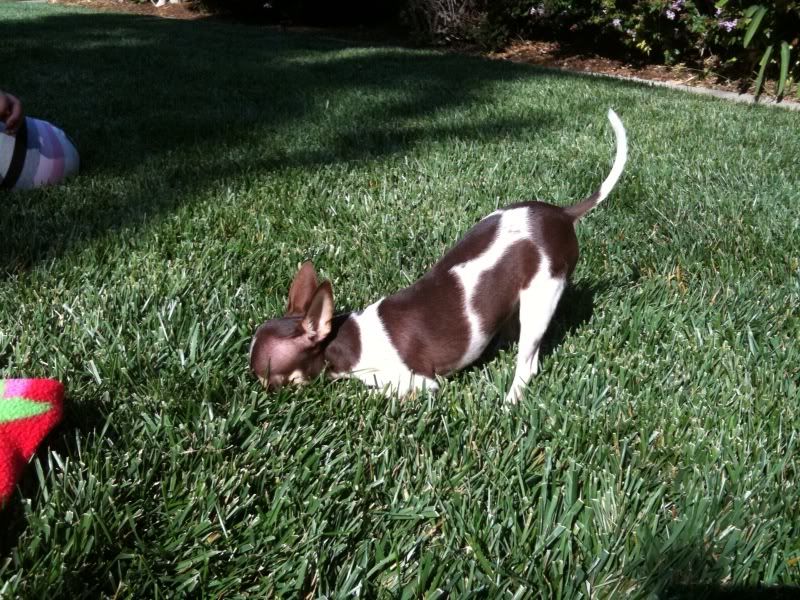 Lori