Coop goes crazy when the girls are in the pool. Like he starts crying and jumps in after them. It's like he thinks they are hurt and he wants to save them. It's so funny...
Girls, what are you doing in there, I'll be there, don't worry...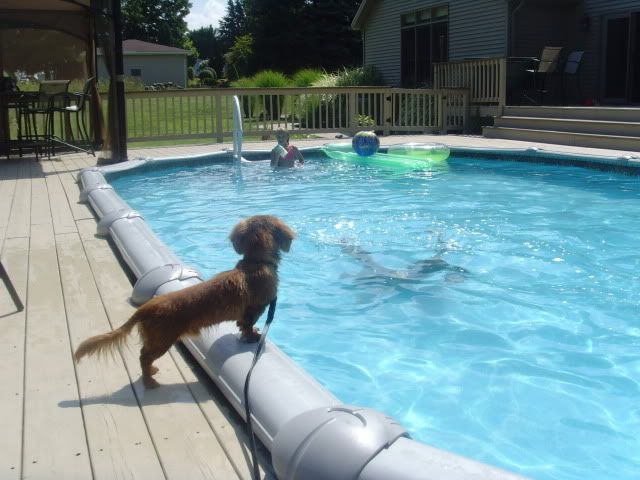 Girls, I'll save you but I gotta get back to Mom.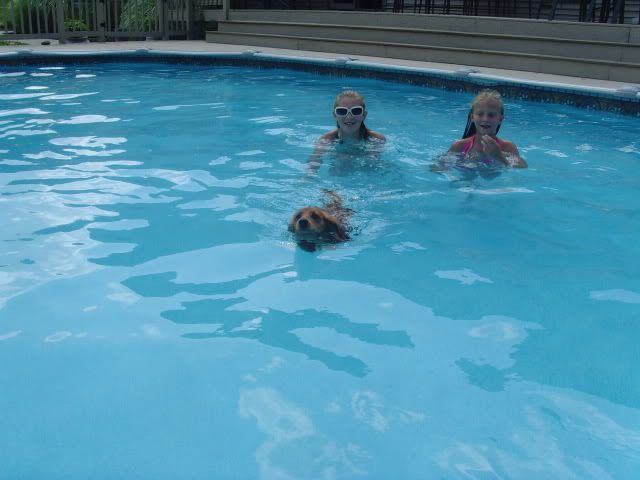 Okay, I might need help gettin out of the pool... BTW, nice shades Haley!!!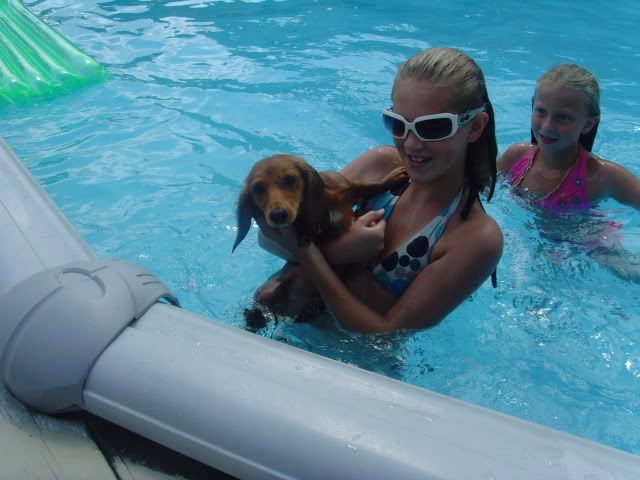 More pics coming...