Sorry guys, I should have put these together. I didn't sleep well last night and I just made two different threads. Forgive???
Chloe, I'll tell you a secret but don't tell anybody, okay???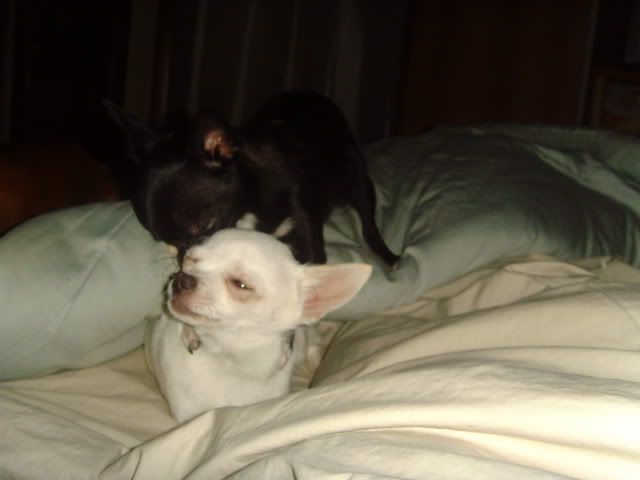 Coop, now I'll tell you but please keep it between us, okay???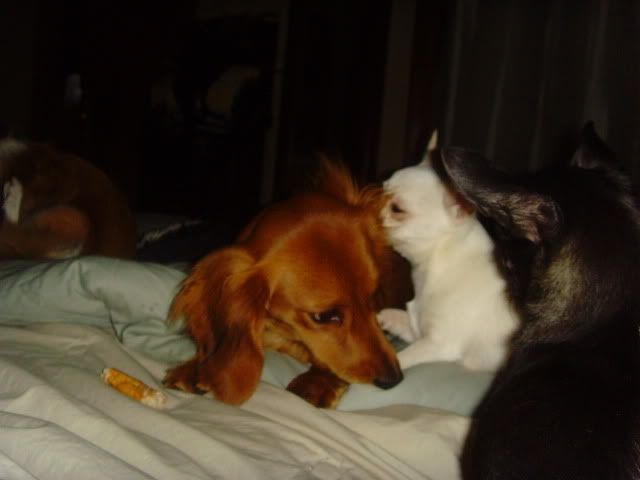 I'll leap over the pillow to hear what you guys are saying... I started this, ya know???
Aren't I fabulous??? I think I've lost an ounce or two...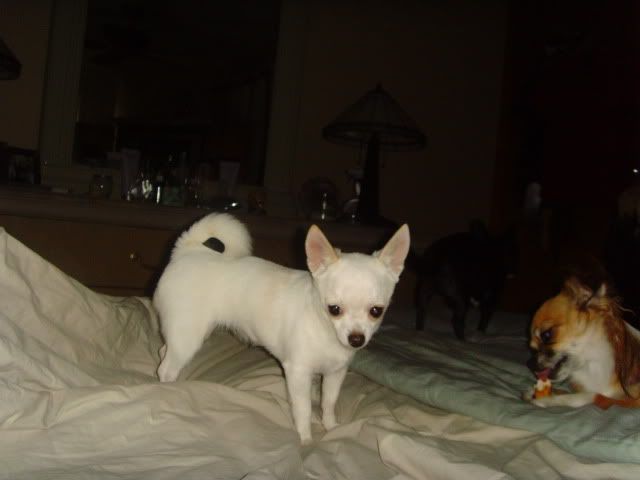 I just love my fluffy tail. Maybe I should chase it again. Although it never really goes very far...
See, my ears will stick up occasionally...
Okay, okay, I'm clean, seriously give it a break... Jeez...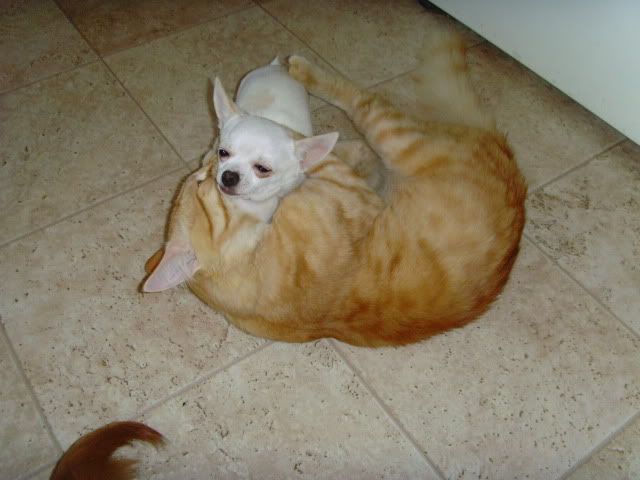 What hawks??? What are hawks??? They can't really hurt us, can they???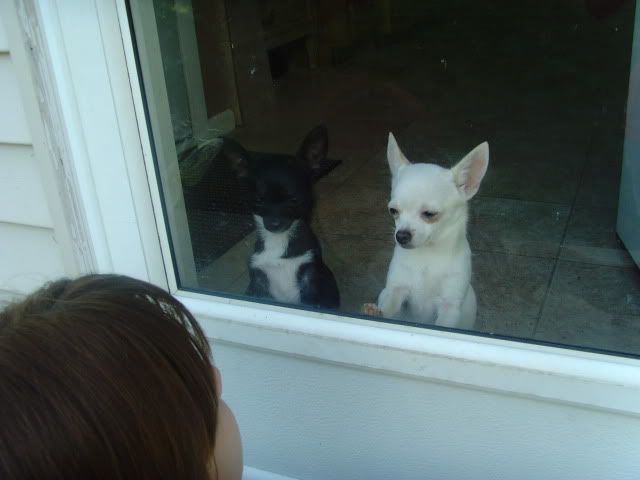 Coop, are you gonna chew that Texas toothpick or not???