Here are a few more pics from my fantastic 2 days off! To bad I have to leave for work in half and hour. sigh.
With out further ado the pics...
The biggest chi smile!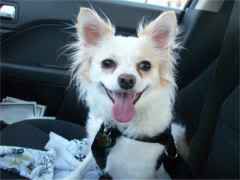 Waiting ever so patiently for a treat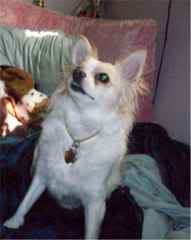 This is an older pic of Blaze and her dear friend Moose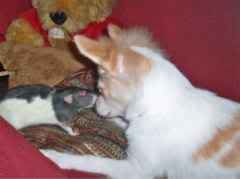 Hope you enjoyed.
Melissa & Blaze